Composites
2017-08-11
Excellent forecasts for the construction industry

(c) 2017 Composites Europe
The building and construction industry represents the most important growth market for fibre reinforced plastics. According to the "9th Composites Market Survey" by the trade association Composites Germany, no other application sector has experienced such a dynamic development. From 19 to 21 September 2017, COMPOSITES EUROPE 2017 in Stuttgart will reflect this trend, dedicating an entire trade fair day to building and construction in the composites world.
In doing so, the trade fair seizes upon a key theme in the industry: 45 per cent of surveyed companies expect the infrastructure/construction area of application to grow. In the prior survey, that figure was at just 35 per cent. The increasing use of composites doesn't just benefit glass-fibre reinforced plastics (GFRP), which have dominated the construction sector for years; carbon-fibre reinforced plastics (CFRP) are also on the rise. According to the "Composites Market Report 2016" by CCev and AVK, worldwide consumption of the latter is expected to double to 12,100 tonnes by 2022.
Carbon concrete: Life cycle costs often favour CFRP
Carbon-reinforced concrete, or carbon concrete for short, holds great potential for the future. This new element enables the design of thinner, more delicate structural components. "We started developing carbon concrete way back in the mid-1990s", recalls Dr. Walter Begemann, the project manager of the VDMA Working Group Hybrid Lightweight Technologies in Frankfurt am Main. It took a long time for the new technology to prevail, however. "It wasn't until 2016 when engineers from the Technische Universität Dresden received the Deutscher Zukunftspreis, the German President's Award for Innovation in Science and Technology, from then-German Federal President Joachim Gauck for replacing reinforcing steel cast in concrete with a mesh of carbon", says the physicist and former managing director of the umbrella research organisation Forschungskuratorium Textil e.V.
According to the "Composites Market Report 2016", carbon concrete is often deployed in reinforcements – like repairs of bridges or other structures. In such cases, the higher price is often immaterial when weighed against total life cycle costs. "The high price when compared to steel reinforced concrete is somewhat balanced by the cheaper and quicker assembly times, easier transportation and a sustainable stabilisation of constructions", states the market report.
Focus Day Building and Construction

Designers, engineers, technicians and buyers with a focus on building and construction applications should reserve 20 September for a trade fair visit. The Focus Day Building and Construction will illustrate how composites can be deployed – alone or in combination with other materials – in the building and construction industry. The time-coordinated programme on the theme day will start at 10 am at the COMPOSITES FORUM in Hall 6/Stand B76. Expert lectures will explore the basics, trends and innovations of composites in the building and construction sector. Participation is free of charge.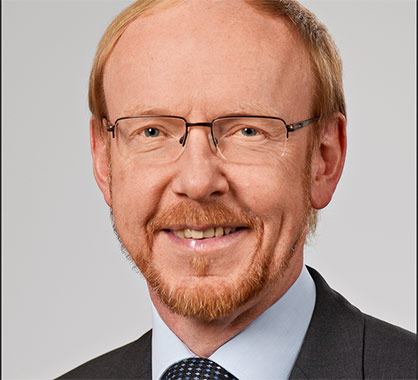 Pic: Walter Begemann (Source: VDMA)
Afterwards, during a free one-hour guided tour from 1:30 to 2:30 pm, trade fair visitors will be able to meet exhibitors participating in the trade fair to present their products and services for the building and construction application segment. Stops will include Hexion, Röchling, SAERTEX, Toho Tenax and Vosschemie. Experience has shown that guided tours sell out quickly, so interested visitors should register in a timely manner: www.composites-europe.com/guided-tours.
Lightweight Technologies Forum: Cross-material interface
Topics at the Lightweight Technologies Forum are geared toward the building and construction sector, as well. Sponsored by the German Federal Ministry for Economic Affairs and Energy, the combined exhibition and presentation forum serves as the cross-material interface between metal and fibre reinforced composite technologies in structural components. In several application-focussed thematic modules, experts will present their real-world experiences with current questions and issues revolving around material composites in architecture, among other topics.
Here's what Dr. Begemann, as a long-time friend of composites, is looking forward to above all: "COMPOSITES EUROPE provides visitors with an opportunity for an in-depth exchange of ideas with a detailed focus on technical content. I think it's a good approach that the Lightweight Technologies Forum (LTF) also provides a presentation platform for exhibitors of lightweight solutions for other materials. Stuttgart isn't just about composites or about competition with other materials, it's about all lightweight construction materials working together."

Related News
More News from COMPOSITES EUROPE

Latest News