Composites
2017-08-10
Tapping into new market potential: COMPOSITES EUROPE 2017

(c) 2017 Composites Europe
"Connecting business in the composites industry" – under this heading COMPOSITES EUROPE will be inviting designers, engineers, technicians, converters and buyers from the composites industry, as well as the application industries dealing with composites, to visit Stuttgart from 19 to 21 September 2017. The trade fair will focus on lightweight construction, resource efficiency, and multi-material design.
"In close cooperation with AVK and/or Composites Germany, COMPOSITES EUROPE has become established over the years as a high-quality, one-of-its-kind meeting point for the industry. This event presents the complete value chain for the fibre-composites processing industry now used by far over 10,000 visitors," says Michael Effing, Chairman of the Board at Composites Germany and AVK. Visitors meet with 400 exhibitors from 30 nations who will showcase the state of the art in fibre composites and their potential at the biggest event of this industry in Germany – and not only in the exhibition area proper but also on the numerous event areas, at lecture forums, themed tours and workshops. After the successful premiere last year the enlarged Lightweight Technologies Forum will again also address topical issues in multi-material lightweight construction.

Fibre-reinforced composites have now become established in a wide variety of application industries. "To ensure further growth and the development of new market potential it will be imperative to create innovative manufacturing and automation solutions for mass production in future," explains Olaf Freier, Event Director of COMPOSITES EUROPE. This statement is in line with the industry's estimates, as shown by the current market survey from Composites Germany. Over half the companies expect investment in machinery within the coming year. The most important growth drivers include wind energy, automotive manufacturing, the aviation and aerospace sectors as well as construction and design, a sector that has developed more dynamically than any other industry lately.
Focus Days for a Structured Trade Fair Visit
Three trade fair days – three focal themes: in keeping with the most important "consumers" of fibre composites, this year each day at the trade fair will cover the core segments Automotive, Wind and Construction/Design in the form of a Focus Day. On these days the coordinated programme of side events offers a holistic trade fair experience – ranging from free Guided Tours to the leading exhibitors in each segment to the lecture programme at the COMPOSITES Forum in Hall 6, Stand B76. On top of this, the most innovative exhibits from the application industries will be showcased on the three new Innovation Areas.
Lightweight Technologies Forum
Lightweight construction is a key technology for the future. This applies particularly to the automotive, aviation and aerospace industries and architecture. For the second time now the Lightweight Technologies Forum in Hall 4, Stand B79 will serve as a combined exhibition and lecture forum organised as a cross-material interface between metal and fibre-composite technologies in structural components under the patronage of the German Ministry for Economy and Energy. The organiser, Reed Exhibitions, succeeded in enlisting as theme and lecture partners the leading lightweight construction associations, institutes and clusters – including VDMA AG Hybride Leichtbau Technologien, CFK Valley Stade, AVK, AZL – the Aachen Centre for Integrative Lightweight Construction as well as IKV, the Institute for Plastics Processing of the Rhenish Westphalian Technical University RWTH Aachen. Also participating are Leichtbau BW GmbH, the kunststoffland NRW network as well as Open Hybrid LabFactory e.V. from Wolfsburg. In applications-focused, themed sessions expert practitioners will address current issues related to composite materials in the various application areas. Here multi-material lightweight construction will be in focus. The companies represented with speakers include ar engineers, Hexcel Composites Limited, Kunststoffwerk, the OCSiaL Group, Sandvik TPS Composites Solution and SGL TECHNOLOGIES GmbH. Prominent theme ambassadors of the Lightweight Technologies Forums are motorsports professional Fabian Schiller and extreme cyclist Pierre Bischoff. Admission is free for trade fair visitors.
Composites Germany Pavilion
Following the successful debut last year 2017 will also see a joint Composites German Pavilion feature once again. This is where the members of Composites Germany will be exhibiting, the alliance comprising AVK, Carbon Composites, CFK-Valley Stade and VDMA. Represented on site will be ProTec Polymer Processing, TRUMPF Grüsch, IMA Materialforschung & Anwendungstechnik, the Thuringian Institute for Textile & Plastics Research as well as KARL MAYER Technische Textilien.
New: "COMPOSITES Process Chain"
From fibres to components: at the new innovation area "COMPOSITES Process Chain" in Hall 4, Stand C3, visitors can experience the entire process chain for fibre-reinforced composite materials. One highlight is the presentation of the Carbon Core chassis of the BMW 7 series vehicle. On a virtual tour of SGL's newly erected Lightweight and Application Center (LAC) interested visitors can see hands-on (with the help of VR goggles) how custom-made composite solutions are manufactured. This area is organised in cooperation with SGL.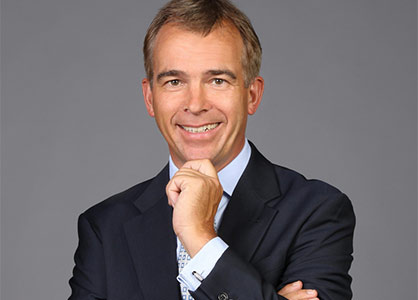 Pic: Michael Effing (Source: AMAC GmbH)
Product Demonstration Area

Traditionally a highlight for visitors is the Product Demonstration Area. Here exhibitors present processes and procedures as well as innovative exhibits in live demos. "Here you are expressly encouraged to touch because this is the only way to literally "grasp" the technology," says Olaf Freier. BÜFA, Lange + Ritter, Lantor and Reichhold will be showcasing their highlights here. The Special Area can be found in Hall C2 Stand A31.
Industry meets Science
Innovative developments in fibre-reinforced plastics in terms of process engineering, design, quality assurance and repair will be the focus in the "Industry meets Science" area. This area in Hall C2, Stand A42 is installed by IKV in cooperation with partners from the RWTH environment. Demonstrator components as well as guided tours for selected highlights will illustrate the presented innovations to trade fair visitors. In parallel to this, the participating institutes will present current developments under the heading "RWTH Aachen Composites Research for Next Generation Solutions" at the COMPOSITES Forum.
Matchmaking: Pre-Planned Appointments
Efficient time management will be made possible for the participants of COMPOSITES EUROPE 2017 by the Online Matchmaking Tool. The tool helps suppliers to quickly and easily network with their potential customers. Tuned to the respective interests and needs the online tool matches exhibitors and trade visitors already when preparing the trade fair. This makes trade fair participation even more efficient for both sides. Exhibitors and visitors can register for free at: www.composites-europe.com/matchmaking
Career platform: career&composites
COMPOSITES EUROPE links students, apprentices and post-graduates with potential employers. The career&composites recruiting programme allows employers and employees to link with each other. On the Jobwall current vacancies can be published and viewed both online and on site. Additionally, a "running route" guides interested visitors to the participating companies without detours. This service is complimentary for trade fair participants.
Trade fair Kicked off by the 3rd International Composites Congress (ICC)
Serving as a kick-off for COMPOSITES EUROPE 2017 is the "3rd International Composites Congress (ICC)" organised by the trade association Composites Germany from 18 – 19 September 2017. International experts will be discussing current trends, new applications and technologies as well as market developments in Europe and the rest of the world under the focal theme "How do Composites become a Key Industry?" These topics will then be followed up by paying a visit to COMPOSITES EUROPE. This year's partner country is Korea, which will be represented by exclusive speakers.
COMPOSITES EUROPE: now held Every Year in Stuttgart

COMPOSITES EUROPE, one of the most successful industrial trade fairs held in Europe since 2006, will be held in Stuttgart every year from 2017. So far Reed Exhibitions had alternately organised the European Trade Fair for Composites, Technology and Applications in Düsseldorf and Stuttgart. "As a local core market and high-wage country with corresponding research and development technology-driven Germany is an important location for an industry traditionally thriving on many small and medium-sized companies, who find themselves very well covered by the trade fair," says Michael Effing and goes on to explain: "Alongside enormous logistical advantages Stuttgart also offers benefits due to its proximity to industry. At present, the industry is booming again and Composites Europe is used for concluding current and planned investment for the coming financial year."
Related News
More News from COMPOSITES EUROPE

Latest News