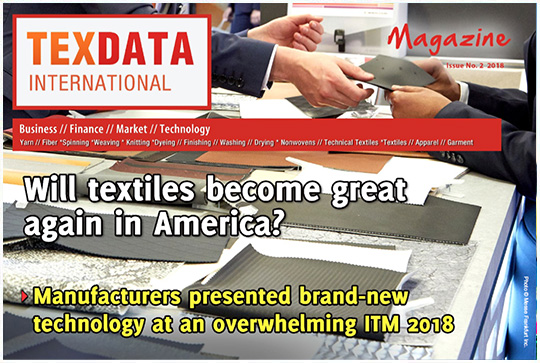 Issue 2018 / 2
The topics are:
Will textiles become great again in America?
Manufacturers presented brand-new technology at an overwhelming ITM 2018
Terry fabric produced on Karl Mayer's warp knitting machines offers big advantages
Itema introduced groundbreaking new technology
SMIT unveiled new weaving machine
Picanol' s air compression control solutions help to save energy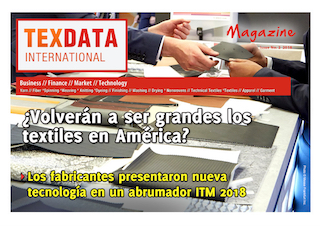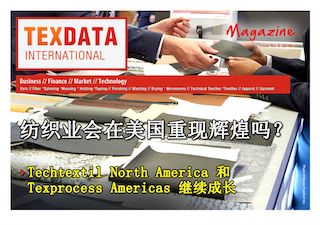 TexData Magazine
Please subscribe to the TexData Magazine for receiving a download-link for the issues automatically.
Subscribe now!
Latest News