Sustainability
2017-10-18
Sustainability and solutions at the IWTO Wool Round Table
How can the industry protect wool's environmental credentials? From on-farm practices to consumer empowerment programmes, the International Wool Textile Organisation looks at how wool can supply solutions to retail's responsibility needs.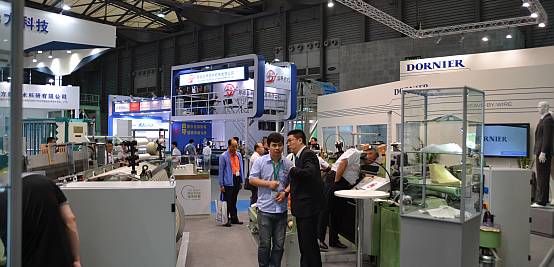 © Janet Kingwill
Sustainability isn't just the latest buzzword in the wool industry. Care of sheep and the land they live on goes part and parcel with best practice in wool production.

Throughout the cycle of lambing, shearing, and protecting from pests and predators, wool growers will do what is necessary to care for their flocks, preserve their precious land resource and bring about a healthy yield of beautiful new wool each year.

Yet, getting this simple message to consumers in this increasingly urbanised world can be difficult. The need for wool education is becoming increasingly important.

Each year, the International Wool Textile Organisation invites its members to examine key issues and explore solutions within the intimate setting of the Wool Round Table. Taking place this year in Port Elizabeth, the hub of South Africa's wool industry, experts will shed light on current media reports about textile sustainability, wool's role in protecting its environmental credentials and how the industry can manage its resources to the benefit of the entire wool pipeline.

Traceability at the Forefront
"The origin of textiles and impact of these fibres on our environment have been in the forefront of news and media articles since May," says IWTO Secretary General Dalena White.

"Textile brand managers have emphasized the importance of wool's traceability numerous times, and the wool industry has been proactive in ensuring complete transparency in the growing of wool. Numerous certificates of origin are available to buyers, complete with full detail of how the wool was grown and harvested.

"At the Wool Round Table, we will hear from experts in the field of sustainability about why these are now more important than ever and how we should gear our industry to supply the answers to environmentally aware consumers."

Wool Round Table Speakers
Wool Round Table speakers include Louis de Beer, Cape Wools SA; Mark Grave, Australian Wool Exchange; Dr Beverley Henry, Queensland University of Technology; Angus Ireland, Australian Wool Innovation; Chris Kerston, Savory Foundation; Geoff Kingwill, Cape Wools SA; Cobus Oosthuizen, LifeXchange; and Rolf Pretorius, Olive Leaf Foundation. IWTO President Peter Ackroyd and Anthony Kirsten of The Stucken Group will open the event.
Visits to BKB's wool store and a Merino sheep farm round out the programme. For full details visit http://www.iwto.org/events/2017-wool-round-table
How to Register

IWTO Members are cordially invited to register via http://www.member.iwto.org/event/WRT2017
Related News
Latest News Sustainability
More News from TEXDATA International

Latest News