Spinning
2013-06-12
Rieter – Significant Show at ShanghaiTex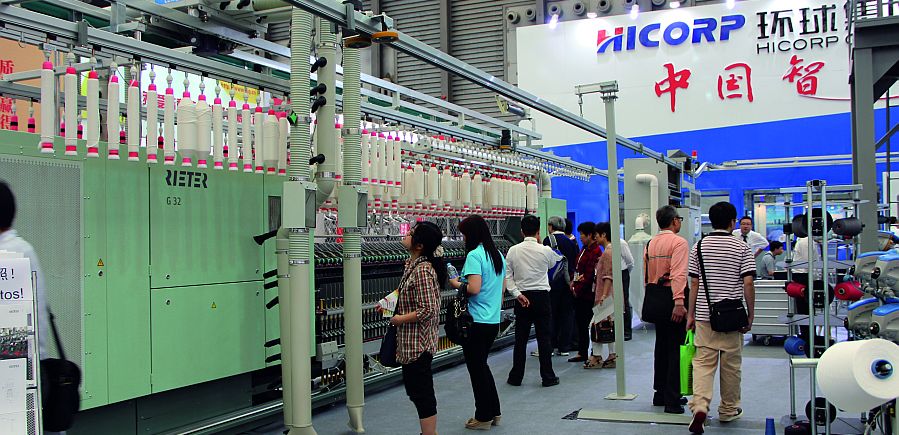 G32 Ring Spinning Machine at ShanghaiTex 2013 (c) Rieter
The 16th International Exhibition for the Textile Industry – ShanghaiTex 2013 is now taking place from June 10 -13 at the Shanghai New International Exhibition Center. Over 1 000 exhibitors are participating in the fair and despite the current downturn of the Chinese textile industry, ShanghaiTex already attracted a large number of visitors on the first day.
Rieter's four spinning systems are being presented on its new and attractive booth and are drawing a lot of visitors. Customer discussions are targeting the new J 20 air-jet spinning machine and its broad material applications, the innovative E 80 comber with its fully automatic process and the lap piecing technology and interest is also high in the SB-D 22s draw frame which is especially focused on the Chinese market. On the Hicorp booth, the G 32 ring spinning machine linked to the Hicorp roving frame has aroused great visitor interest.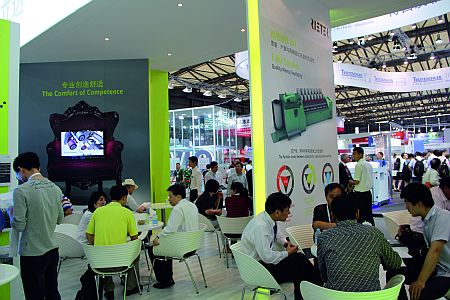 Booth Impressions ShanghaiTex 2013
Ms. Edda Walraf (Head Marketing) and Mr. Reto Thom (Head Sales) from Rieter Spun Yarn Systems warmly received the VIP delegation, led by Mr. Wang Shutian – the President of the CTMA – China Textile Machinery Association.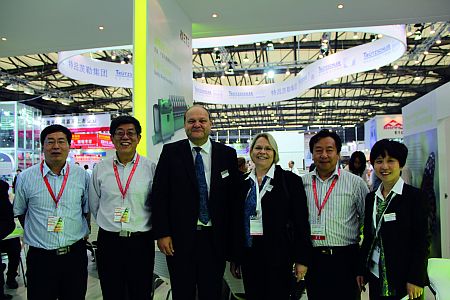 Meeting with CTMA officials
For decades, Rieter has focused its product development on energy saving and high automation levels. Energy consumption and increasing labor cost have now become hot topics, particularly in view of the increasing demand generated by China's textile industry. Rieter's sustainable effort and commitment has deeply impressed the VIP guests and gained their recognition.
Related News
More News from Rieter Textile Systems

Latest News