Spinning
2017-06-08
Rieter presents single-head draw frame RSB-D 50
An unprecedented level of productivity with the highest quality standards – that is offered by the new RSB-D 50 single-head draw frame generation.
The patented drive technique ECOrized as well as an innovative autoleveler and fiber guidance allow up to 33 % higher delivery speed. The new machine generation uses 25 % fewer belts and saves up to 1.000 Euro per year in energy costs.

The unique SLIVERprofessional expert system is integrated on the easy-to-use touchscreen. Assortment changeover times are significantly reduced.
Superb scanning precision and highest autolevelling dynamics ensure outstanding sliver evenness. A patented sliver coiling sensor guarantees precise coiling from the very first centimeter.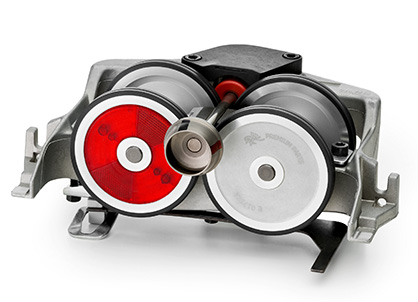 Pic: Rieter RSB-D 50 - New dimension in productivity, quality and easy operation
Related News
More News from Rieter Textile Systems

Latest News