Knitting & Hosiery
2017-07-20
STOLL knitelligence® – Combined expertise for the Flat-Knitting Industry of the Future
With knitelligence®, STOLL, one of the leading manufacturers of flat-knitting machines, headquartered in Reutlingen, Germany, presents an innovative networking concept for the textile production of tomorrow.
knitelligence® combines all the software solutions from STOLL and thus covers the entire value creation chain of flat-knitting production. From the design idea to development and manufacture – knitelligence® offers tailored solutions for every component. Products such as M1plus®, APM, GKS, PPS, EKC, and autocreate® interact with each other, automate processes, and network production stages. In this way, customers benefit from more consistent workflows, shorter, transparent production cycles, and an increase in quality, productivity, and, therefore, overall plant efficiency.
With the modern IoT technology from STOLL, customers can not only design their processes to be considerably more efficient, but can also react far more flexibly to the requirements of the market. "Our aim is to always develop further for the benefit of our customers. knitelligence® is an important step in that regard," says Andreas Schellhammer, CEO of STOLL. Just as the long-standing company has represented intelligent progress and pioneering quality for over 144 years, it continues to set standards in the age of digitization and, with knitelligence®, is creating substantial added value for its customers: highly efficient flat-knitting production through the optimization and networking of individual production steps.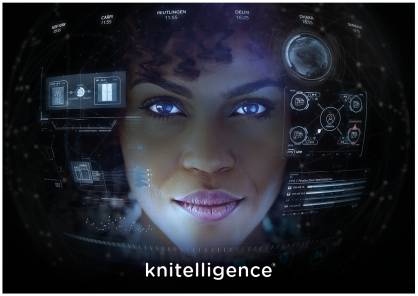 More information on: www.stoll.com/knitelligence

Related News
Latest News Knitting & Hosiery
More News from H. Stoll GmbH & Co. KG

Latest News