Knitting & Hosiery
2017-05-18
SHIMA SEIKI to participate in Meet the Manufacturer 2017

SDS ONE APEX3 (c) 2017 Shima Seiki
Leading computerized knitting machine manufacturer SHIMA SEIKI MFG., LTD. of Wakayama, Japan, together with its European subsidiary SHIMA SEIKI EUROPE, LTD., will participate in the Meet the Manufacturer 2017 exhibition in London, England later this month.
Meet the Manufacturer is a trade show and sourcing event showcasing British manufacturing of clothing, textiles, fash- ion accessories, homewares and leathergoods, and features various manufacturers and suppliers to the UK apparel and textile industries. SHIMA SEIKI will participate as textile machinery supplier while demonstrating its seam-free WHOLEGARMENT® knitting technology.

Recent consumer trends such as increase in online shopping activity have changed supply chain requirements, with growing demand for mass customization and short turnaround. The combination of SHIMA SEIKI's pioneering WHOLEGARMENT® knitting technology that allows a garment to be produced in its entirety without the need for linking or sewing, along with the SDS-ONE APEX3 3D design system offers an ideal manufacturing model to support such trends.

Demonstrating the latest in WHOLEGARMENT® knitting technology will be the flagship MACH2XS machine that features the company's original SlideNeedleTM on 4 needle beds and patented spring-loaded full-time sinker system. Capable of WHOLEGARMENT® knitting in all-needles, MACH2XS offers great flexibility for knitting beautiful and sophisticated, high- quality WHOLEGARMENT® products with a seemingly endless variety of knit patterns at very high efficiency. At Meet the Manufacturer, SHIMA SEIKI will show traditionally woven items such as gilets and jackets using a special inlay technique that yields novel knit-weave hybrid fabrics that are suited for such items.

Also on display will be the SDS-ONE APEX3 3D design system, which provides comprehensive support throughout the apparel supply chain, integrating production into one smooth and efficient workflow from yarn development, product planning and design to production and even sales promotion. Of particular interest is its ultra-realistic simulation capability that realizes Virtual Sampling.

When countless variations must be evaluated before arriving at a final design, virtual prod- uct samples can be used to streamline the decision-making process by minimizing the enormous amount of time and cost normally associated with producing actual samples for each variation. These Virtual Samples can be used to promote the product at the retail level, before production even begins, and is ideal for gauging demand beforehand. APEX3 also sup- ports design and simulation in a variety of other industries such as circular knitting, weaving, pile weaving and printing.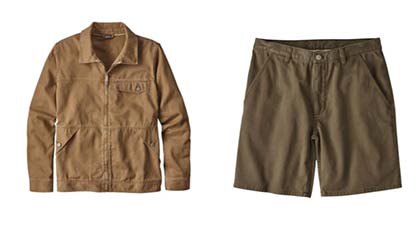 Pic: MACH2XS123
Exhibition Details
Exhibition: Meet the Manufacturer 2017
Date: Wednesday, 24th ~ Thursday, 25th May, 2017
Hours: 9:00AM ~ 6:00PM (final day: ~ 5:00PM)
Venue: The Old Truman Brewery - 91 Brick Lane, London, E1 6QL UK - Tel: +44 (0)207 770 6000
Organizer: Meet the Manufacturer - Tel: +44 (0)1372 610 808
Booth No.: K-10
Exhibited Technology
MACH2XS123 8L - (WHOLEGARMENT® knitting machine)
SDS-ONE APEX3 - (3D design system)
For more information please contact:
SHIMA SEIKI EUROPE, LTD. - Tel: +44-1332-814770 - Email:
info@shimaseiki.co.uk
Related News
Latest News Knitting & Hosiery
More News from Shima Seiki MFG., Ltd.

Latest News