ITMA-Asia + CITME-2014
2014-05-27
Icomatex will show new developments at ITMA Asia + CITME
At ITMA Asia + CITME 2014 in Shanghai in June the Spanish machinery manufacturer Icomatex (HALL E6 / STAND G02) will show their products and new developments in the field of stenters for knits and woven fabrics, dryers, Washing ranges for woven and for knits fabrics, coating machines and rotary coating screen machines.
The company comes with the following range of products:
The newly developed ICOMATEX-RELAX DRYER, achieves the maximum quality for all kinds of fabrics. Prepared for open width or tubular fabrics. An overfeeding unit allows to feed fabric in a relaxed way to achieve a good handling and shrinkage. Extra units such as pad mangle for chemical or pin frame for fabric control can also be installed.
The nozzles play the main important roles in the dryers and the ICORELAX uses special nozzles with a controlled "wave", according to the specific need of each type of fabric. All nozzles have a "click-Cleaning" system to split the nozzles and do the cleaning without using any tools. Nozzles can be cleaned in just a few minutes.
The high power fans have an airflow regulation and a very compact design in order to save the energy as much as possible.
THE ICOMATEX STENTER gives a wide range of options to let people be able to process the fabric the way they like it. It is fully produced in Europe, and features the latest in technology. The highly efficient chambers are 3mts long with individual control of the airflow, to ensure even temperature in the processing chamber.
With the IC-PROD production management system operators can control the whole machine from the touchscreen, located at the operator platform. The stenter is available with the different heating-systems. With IC-REMOTE customers are able to get on-line assistance with your machine.
ICOWASH is a special washing box designed to upgrade existing washing and bleaching ranges. This is a great offer for existing lines which are not washing enough or are running too slow. With ICOWASH ICOMATEX can upgrade the performance of the System.

The ICOVAC VACUUM UNIT is designed to save energy and can improve different processes. In the field of stenters the ICOVAC VACUUM UNIT is reducing the humidity before the stenter which leads to better padder pickup and higher speed. It also reduces the humidity before the drying process for higher speed. In the field of winding at the exit of jiggers, pad batch ICOVAC can reduce the excess moisture and between washing tanks it is improving the efficiency and allowing better pickup.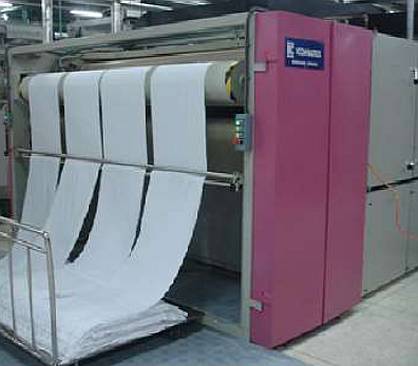 Pic: The newly developed ICOMATEX-RELAX DRYER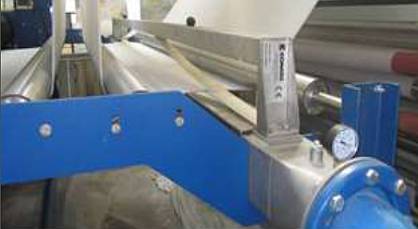 Pic:The ICOVAC VACUUM UNIT
Related News
Latest News ITMA-Asia + CITME-2014
More News from Icomatex s.a.

Latest News