Digital Printing
2017-10-12
SHIMA SEIKI to exhibit at Viscom Italia

SIP-160F3 (c) 2017 Shima Seiki
Leading computerized knitting machine manufacturer SHIMA SEIKI MFG., LTD. of Wakayama, Japan, together with its sales distributor FENIX DIGITAL GROUP SRL, will participate in the 29th International Trade Fair and Conference on Visual Communication (Viscom Italia 2017) exhibition in Milan, Italy this month. On display will be the company's newest offering in digital textile printing.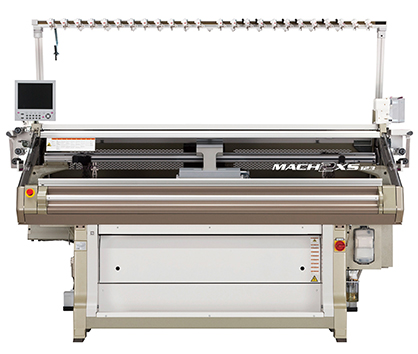 Pic: Print on uneven surface (c) 2017 Shima Seiki
SIP-160F3 is SHIMA SEIKI's latest flatbed inkjet printing machine that is capable of providing beautiful full color printing on a variety of fabrics. Reactive dyes, acid dyes and pigment inks can be used to support different types of print applications. Especially of note is the SIP's new capability to print with white pigment, which will be shown for the first time in Italy at Viscom Italia. In order to cater to the growing digital printing market for pigment inks on textiles, direct-to-garment (DTG) printing technology will be demonstrated on finished products such as T-shirts, denim products and towels. The printing head can be raised or lowered according to substrate thickness, allowing printing on fabrics with 3-dimensional textures and finished products. Taking advantage of SIP's flat and wide printing surface, emphasis will be placed on printing with pig- ments directly on various media. Multidrop inkjet technology, ink circulation and degassing system, and ink thermoregula- tion provide efficient and stable printing. Also on display is the latest version of SHIMA SEIKI's SDS-ONE APEX3 3D design system. The color management system on APEX3 provides accurate simulations of the printed piece for checking before printing on SIP-160F3.
APEX3 is also at the core of the company's "Total Fashion System" concept. With comprehensive support of all aspects throughout the apparel supply chain, APEX3 integrates production into one smooth and efficient workflow from yarn devel- opment, product planning and design to production and even sales promotion. Especially effective is APEX3's capability to improve on the planning process with Virtual Sampling. Photo-realistic simulation capability allows Virtual Sampling to mini- mize the costly, time-consuming sample-making process while enhancing presentation quality. Virtual Sampling also short- ens the production cycle to such an extent that on-demand production is possible for mass-customization applications.

Exhibition Details
Name: 29th International Trade Fair and Conference on Visual Communication (Viscom Italia 2017)
Date: Thursday, 12th - Saturday, 14th October 2017
Hours: 10:00AM~6:00PM
Location: Fiera Milano Rho - Strada Statale del Sempione, 28 20017 Rho Milan, Italy - Tel: +39 02 49971
Organizer: Reed Exhibitions Italia srl - Tel: +39 02 4351701
Booth No.: B-10
Exhibit:
SIP-160F3S (Inkjet printing machine)
SDS-ONE APEX3 (3D design system)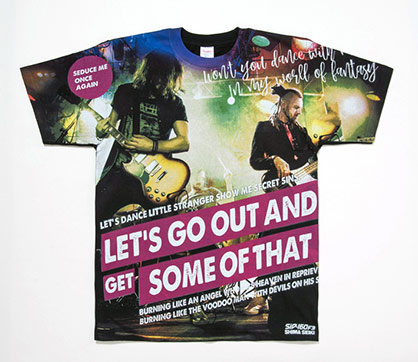 Pic: Print on black T-Shirt (c) 2017 Shima Seiki
Related News
Latest News Digital Printing
More News from Shima Seiki MFG., Ltd.

Latest News