Denim
2017-10-04
Latest trends in denim fabrics highlighted in new Monforts World of Denim magazine
A new 44 page World of Denim magazine from A Monforts Textilmaschinen is available on request to info@monforts.de. It highlights the latest trends in denim fabrics and production techniques placing special emphasis on textile finishing with the company's range of Montex stenters and Monfortex compressive shrinking ranges.
The magazine illustrates the latest denim fashion trends introduced at the 'Denim Premiere Vision' exhibition. These include Mou Fong employing Japanese Washi paper as a natural fibre option in the weft yarn; a new PPET (premium performance and technology) range from Pakistan's Azard-9 combining high quality cotton and viscose fibres in dual core yarns to ensure high stretch benefits; Çalik Denim unveiled its new circular 100 fabric range featuring Lycra dualFX technology; US Denim Mills introduced the use of poultry feathers in its Duvet denim range to offer a pleasing nap character in the denim; and Denim International predicting a possible return of 'flares' – bell bottom jeans so popular in the 1960's.

In total, the show featured more than 20 global denim producers relying on the benefits of Monforts finishing lines.
An in-depth technical essay is also included describing aspects of Denim finishing - 'denim - stretching, skewing and compressive shrinking' by Senior Consultant, Dipl.Ing. Kurt van Wersch.
The magazine also includes a feature on internationally renown, London-based artist, Ian Berry who works with denim as a medium. Denim is Berry's paint, but he's remarkably frank about his method of working.

"Like a painter would use light to dark shades, I just use different shades of denim," he says.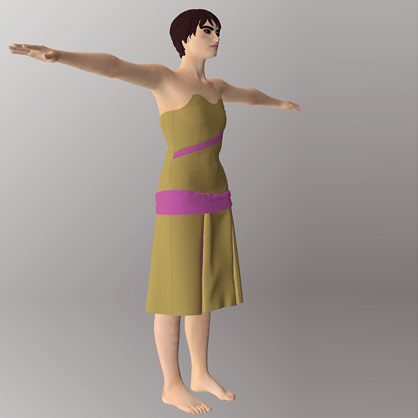 The new issue of Monforts magazine World of Denim (c) 2017 Monforts
Related News
More News from A. Monforts Textilmaschinen GmbH & Co. KG

Latest News