Composites
2016-04-07
Textechno wins the JEC Innovation Award 2016
Textechno, a worldwide leading Germany-based designer and manufacturer of precision testing equipment and systems for textile and man-made fibres, together with the Leibniz Institute for Polymer Research Dresden, proudly announces that they have won the prestigious JEC World Innovation Award 2016 for "A new testing system to access the properties of the fibre to matrix interface". The celebration of the JEC award winners took place on March 8, 2016 at the JEC World conference in Paris.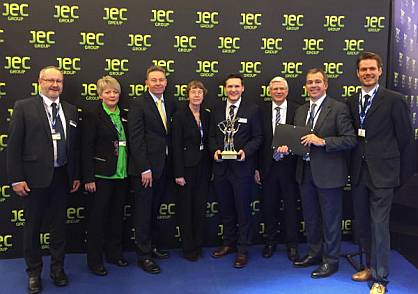 The quality of a composite laminate, especially the stiffness, is highly dependent on a good adhesion strength between the reinforcing fibre such as glass or carbon fibre and the polymer matrix.
To accurately and reliably measure the bonding between fibres and resins, Textechno has developed FIMATEST, the first system that is commercially available consisting of the two devices: FIMABOND, which is a partially automated embedding station, suitable for all fibres and resins systems, as well as the high precision pull-out tester FAVIMAT+, which can also be used for single filament linear density and tensile testing.
Dr. Ulrich Mörschel, CEO of Textechno stated: "The FIMATEST system is a new building block for testing the quality of composite laminates with glass or carbon fibre reinforcement.
This development was possible through an excellent collaboration with the well-known expert Professor Edith Mäder from the Dresden Leibniz Institute for Polymer Research who contributed the knowledge of the micromechanical behaviour."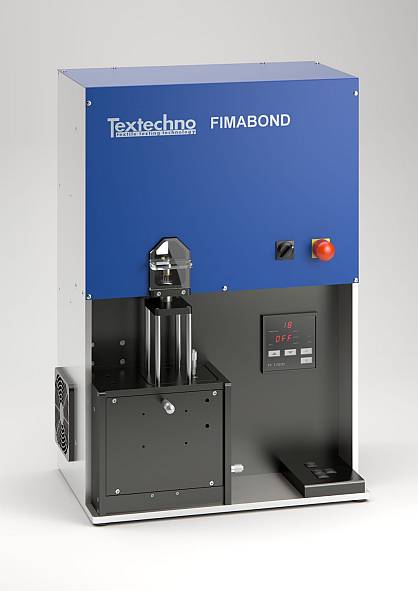 Pic: Fimabond by Textechno (c) 2016 Textechno
Related News
More News from TEXTECHNO Herbert Stein GmbH & Co. KG

Latest News