Composites
2017-10-30
CHOMARAT receives Award with C-Plytm
At JEC Asia 2017 (1-3 November), the international textile group CHOMARAT will receive a JEC Innovation Award in the Sports & Leisure category for its C-PLYTM Hexagonal with visual & structural stitching. "CHOMARAT provided NEILPRYDE and COBRA with its C-PLYTM Non-Crimp Fabric (NCF) technology to help them manufacture an innovative windfoil board, and we are very proud to be rewarded with our partners", says Pascal JOUBERT DES OUCHES, Sports Equipment Market Director at CHOMARAT.
C-PLYTM HEXAGONAL COMBINES NEW CARBON LOOK AND PERFORMANCE

The unusual stitching of this carbon multiaxial NCF reinforcement combines visual appeal and mechanical performance. C-PLYTM Hexagonal is an innovative carbon NCF with a unique stitching yarn designed to be visible within the resin and to capture resin colour pigments. The stitching yarn also improves fracture toughness compared to standard NCF.

"We researched the right stitching yarn among multiple options before coming up with a tailor-made yarn solution. C-PLYTM Hexagonal provides a unique honeycomb carbon design that appeals to end users", adds Philippe SANIAL, R&T Director at CHOMARAT.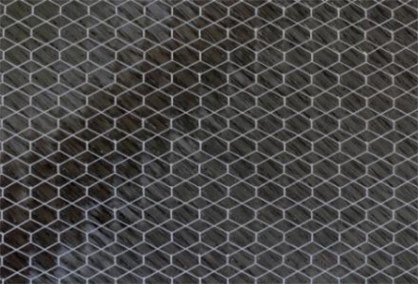 (c) 2017 CHOMARAT
A WIDE RANGE, FROM AERONAUTICS AND AUTOMOTIVE TO SPORTS & LEISURE APPLICATIONS

Originally dedicated to the design of aerospace and automotive parts, the concept is now successfully applied to the sports & leisure sector. In this innovative windfoil board construction, tows are spread to create thin plies, which are then stitched with precise ±45° angles. The C-PLYTM NCF structure respects the fibre alignment and is optimized in terms of fibre angles and ply weights, thanks to unique spreading technology. The result is a leading-edge carbon NCF reinforcement allowing structural design benefits, premium surface quality and overall parts cost savings. "Bringing a new carbon visual signature for our high-performance C-PLYTM range of NCF is a key to boost retail sales in the whole sports & consumers product industry", concludes Pascal JOUBERT DES OUCHES.
MEET CHOMARAT AT JEC ASIA, 1-3 NOVEMBER 2017, SEOUL, COEX CONVENTION AND EXHIBITION CENTER, REPUBLIC OF KOREA - C18

Related News
More News from TEXDATA International

Latest News