Sustainability
2018-03-29
Recently, at the trade fair Mecspe in Parma, Italy (22 -24 March), RadiciGroup had the opportunity to present its experience in the area of sustainability during the series of meetings, Circular Economy Arena 4.0.
...more
Sustainability
2018-03-22
Enrique Silla, CEO at Jeanologia, with a view to the World Water Day, highlights that using a combination of their technologies "in 2025 all jeans in the world could be 100% water free". For Silla "with Jeanologia as the expert technology partner, it is possible, within a few years, for production to use zero water and create zero waste; increasing productivity and accelerating time to market".
...more
Sustainability
2018-03-22
On the occasion of World Water Day, an annual event celebrated on 22 March, RadiciGroup and Geogreen want to draw special attention to some of the good practices that have become part of their everyday corporate life. Conserving water is one of the cornerstones of how their production and power plants operate. With every passing day, the two enterprises are setting increasingly more ambitious goals for consumption reduction, recycling and protecting biodiversity.
...more
Sustainability
2018-03-21
The Lenzing Group has published its current Sustainability Report 2017 on March 21, 2018, which is International Forest Day. The report underlines the successful efforts of the Lenzing Group in its role as one of the sustainability leaders in the wood-based cellulose fiber sector to make an important contribution to eco-friendly management along the entire value chain of the textile and nonwovens industry.
...more
Sustainability
2018-03-05
From a young age, we use leather products in all areas of life – from baby play rugs made of sheepskin to footwear, sophisticated designer furniture, and seats in aeroplanes, trains and cars. Reliable verification that leather articles do not contain any harmful substances, such as the allergenic Chrom-VI, represents a valuable decision-making tool for all consumers.
...more
Sustainability
2018-04-12
The 3rd Global Sustainable Fashion Week has just opened its doors in Budapest (11-13 April). It is a unique three-day event combining international conference, workshops, displays, fashion shows in the field of sustainable and ethical fashion, the range of the different eco-friendly fibres, materials included.
...more
Sustainability
2018-04-11
The popularity of organic cotton has grown substantially in recent years. Consumers are increasingly worried about the environment and about harmful substances in the products they buy for themselves and their families. For them, organic foods and textiles are good choices, and are products for which they are willing to pay a premium. But, in return for that extra investment, consumers expect the organic products they buy to be genuine and verifiable as such.
...more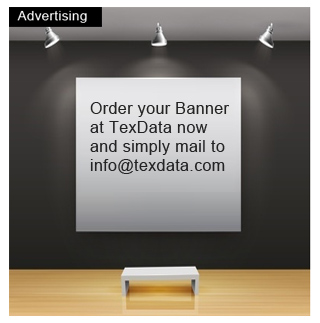 Older News

Sustainability
2018-03-01
Levi Strauss & Co. announced a transformative new operating model that will create a more sustainable supply chain and a cleaner jean. Called Project F.L.X. (future-led execution), this new model replaces manual techniques and automates the jeans finishing process, allowing the company to reduce the number of chemical formulations used in finishing from thousands to a few dozen.
...more
Sustainability
2018-02-22
The Albstadt-based circular knitting machine manufacturer Mayer & Cie. yesterday received an IKU award. The SME won a Climate and Environment Innovation Prize (IKU) for its spinitsystems spinning and knitting technology. The Federal Environment Ministry (BMUB) and the Federation of German Industries (BDI) award IKU prizes every other year for innovations "that mark new departures in climate and environmental protection".
...more
Sustainability
2018-02-21
The OEKO-TEX® Association has published the next round of findings from "The Key To Confidence: Consumers and Textile Sustainability—Attitudes, Changing Behaviors, and Outlooks" focused on Millennials and Parents. The latest report profiles two of the most powerful consumer groups in the global textile market who will influence those markets for decades to come.
...more
News Archive