Sustainability
2017-10-18
How can the industry protect wool's environmental credentials? From on-farm practices to consumer empowerment programmes, the International Wool Textile Organisation looks at how wool can supply solutions to retail's responsibility needs.
...more
Sustainability
2017-10-12
More than 45 renowned textile, apparel and retail companies—including major brands such as adidas, Dibella, Eileen Fisher, Gap Inc., H&M, IKEA, Lindex, MetaWear, Target and Timberland—have committed or are supporting an increase in their use of Recycled Polyester (rPET) by at least 25% by 2020, it was announced today at Textile Exchange's annual Textile Sustainability Conference, where more than 500 textile and apparel leaders have come together to discuss the most important sustainability issues facing the industry.
...more
Sustainability
2017-10-12
Cotton is not only a fibre for the textile industry. Its sphere of influence goes much further: it is an essential economic factor for many farmers and workers in developing countries. Lately, the International Cotton Advisory Committee (ICAC), Washington, presented the results of a recent assessment of the number of people employed in the cotton sector. In its estimates for employment in cotton growing in the 2015/16 season, the ICAC assumes around 200 million people.
...more
Sustainability
2017-10-12
Organic cotton is in high demand on the world market. To guarantee that manufactured cotton is genuinely organic, laboratory testing is required. Whether cotton and cotton-based end products contain genetic modifications can therefore be reliably verified.
...more
Sustainability
2017-10-05
Representatives from 120 BCI Member organisations gathered in New Delhi last week, bringing the entire cotton supply chain together in a truly collaborative effort to develop Better Cotton as a sustainable mainstream commodity.
...more
Sustainability
2017-10-06
The RadiciGroup 2016 Sustainability Report has been officially released. The document – available in Italian and English – reports on the objectives and goals achieved by the Group in the field of economic, environmental and social sustainability, sets new challenges for the organization and communicates its performance to all stakeholders in a transparent way.
...more
Sustainability
2017-10-05
Released on Monday, the Sustainable Cotton Ranking 2017 reveals that BCI Retailer and Brand Members C&A, H&M and M&S have joined IKEA as 'frontrunners' in the Sustainable Cotton Ranking 2017.
...more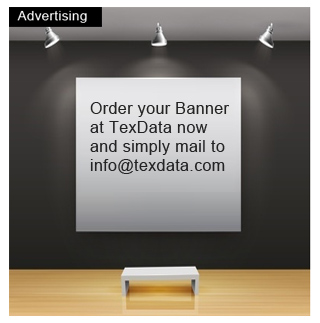 Older News

Sustainability
2017-09-21
Lenzing EcoVero branded viscose fibers from Lenzing, with its state-of-the-art identification technology, supports eco-responsible fashion retailers and brands to become more transparent, especially with sustainability-minded consumers. Well known retailers are teaming up with Lenzing to advance their sustainability strategies with traceable Lenzing EcoVero fibers.
...more
Sustainability
2017-09-15
The four-year innovative partnership between the non-profit H&M Foundation and The Hong Kong Research Institute of Textiles and Apparel (HKRITA) finds groundbreaking solutions to recycle blend textiles into new fabrics and yarns – without any quality loss – through a hydrothermal (chemical) process. The technology will be scaled up and made available to the global fashion industry. The finding is a major breakthrough in the journey towards a closed loop for textiles.
...more
Sustainability
2017-09-15
Jeanologia takes part in the largest international congress for chemical fibers, Man-Made Fibers (Dornbirn), which holds its 56 edition in the Austrian city. The Spanish company, leaders in the development of sustainable technologies for textile finishing, presents their revolutionary Light Sensitive Fabric (LSF) test to 800 specialists in fabric.
...more
News Archive