Sustainability
2018-01-17
A new industry agreement for the prevention of microplastic release from synthetic textiles washing was officially launched today and endorsed by the European Commission.
...more
Sustainability
2018-01-17
The unique testing process developed with Hohenstein tests the sun protection factor of textiles in a practice-focused and realistic manner under typical usage conditions and makes an important contribution to consumer safety.
...more
Sustainability
2018-01-03
In 2018, the OEKO-TEX® Association endeavours to provide further targeted support on issues relating to consumer protection and sustainability throughout the textile value creation chain. The existing guidelines of the OEKO-TEX® product portfolio were updated on 02 January. The new regulations come into effect on 01 April 2018 for all certification systems and other services, following a three-month transition period.
...more
Sustainability
2017-12-07
The reality of the asphalt meets the romanticism of adventure. From New York via Tokyo to Berlin: all over the world, clothing made of functional materials and accessories with outdoor appeal are shown off in style by a fashion-loving target group. Urban Outdoor is the name of this global fashion trend. From 16-18 January 2018 at the Kraftwerk Berlin, Greenshowroom and the Ethical Fashion Show Berlin as well as the new Messe Frankfurt conference, FashionSustain and its motto "Run for Circularity", will show that it can also be sustainable.
...more
Sustainability
2017-12-07
Customers are particularly demanding if the textile has direct contact with skin. Since 1992, OEKO- TEX® has offered textile testing for harmful substances using independent laboratory tests. Yet customer consciousness towards textiles is constantly expanding and nowadays other questions are increasingly influencing purchasing decisions: Was this bedding produced under socially responsible and safe conditions?
...more
Sustainability
2018-01-04
Archroma, a global leader in color and specialty chemicals, has become a signatory of the United Nations Global Compact, joining the world's leading voluntary corporate social responsibility initiative, with more than 9,500 participating companies from 160 countries.
...more
Sustainability
2017-12-21
The Sustainable Apparel Coalition (SAC) has released early registration of the Higg Facility Environmental Module (Higg FEM), a self-assessment tool that globally standardizes sustainability measurement for apparel, footwear, and textile manufacturing facilities. The Higg FEM, optimized for use at an industrial scale, enables factories of any size, anywhere in the world, to assess sustainability performance and easily share results with supply chain partners.
...more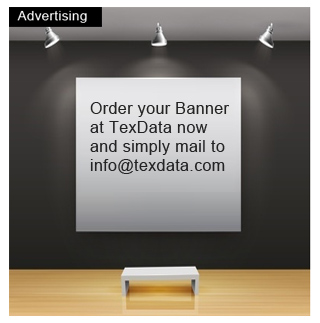 Older News

Sustainability
2017-11-28
Climate change appears to be a bigger concern for consumers than recent media reports may have indicated. In the ground-breaking, global, quantitative consumer survey, "The Key to Confidence: Consumers and Textile Sustainability - Attitudes, Changing Behaviors, and Outlooks", commissioned by the OEKO-TEX® Association in commemoration of its 25th Anniversary, climate change ranked third on a list of sixteen modern day worries on the minds of today's consumers.
...more
Sustainability
2017-11-16
In honor of America Recycles Day, Unifi, Inc., (NYSC: UFI) the global leader in branded recycled performance fibers, announces the Company has recycled more than 10 billion plastic bottles. Building from that momentum, Unifi is targeting 20 billion bottles recycled by 2020 and 30 billion bottles by 2022. To recognize customers who have partnered for this achievement, Unifi is launching the REPREVE Champions of Sustainability Awards.
...more
Sustainability
2017-11-08
The Denver Broncos just got greener! New Era Cap – the official on-field hat of the National Football League (NFL) – announced the debut of its first-ever official NFL cap made with plastic bottles, thanks to the use of REPREVE® fiber. Starting on November 12, fans will be able to purchase the new, eco-friendly New Era caps at the Broncos Team Store at Sports Authority Field at Mile High during Broncos games. The REPREVE-based caps will come in multiple styles, including the 9FIFTY® and 9TWENTY®.
...more
News Archive