Sustainability
2018-07-12
An exchange of experiences in the light of sustainability: this is how it is possible to qualify the gathering together of sixty Decathlon workers from all over the world who visited RadiciGroup Headquarters along with two production plants. After a morning session "in the classroom" the delegation moved to the production sites of Villa d'Ogna (Bergamo) and was able to see how polymerization of nylon 6, yarn processing, and engineering plastics manufacturing occur.
...more
Sustainability
2018-06-25
Textile-finishing innovator Devan Chemicals recently launched a technology to make textiles free from allergens shed by cats and dogs. Purissimo™ is a probiotic-based solution and therefore completely natural. The technology was inspired by their experience with Purotex®, a successful allergen reduction solution that has been used in bedding for more than ten years.
...more
Sustainability
2018-06-21
Beaulieu International Group (B.I.G.) today announced the results of its global multimodal logistics platform which uses waterway transport to reduce its dependency on truck transport. This successful programme reduced the company's container transport-related CO2 emissions by 36% in 2017 and is scheduled to achieve a further 55% reduction in the coming years.
...more
Sustainability
2018-06-13
Garmon Chemicals, CCI, COTTONSMITH, a COTTON USA brand license, and the College of Fashion and Design, Donghua University, jointly held the event "Cotton Creation Era - Denim Creative Design Award Ceremony" at Naked Hub in Shanghai. From cotton elds to clothing, from soil to ready-made garments, all parties work together to innovate cotton life and promote the traceability and sustainability of cotton raw materials and fabrics, design and production.
...more
Sustainability
2018-05-29
Archroma, a global leader in color and specialty chemicals, has presented an aniline-free* denim indigo dye at the recent Planet Textiles 2018 Conference in Vancouver, Canada. The brand new dye provides a non-toxic way to produce the traditional, iconic indigo blue that consumers associate with denim and jeans.
...more
Sustainability
2018-06-28
Borealis, a leading provider of innovative solutions in the fields of polyolefins, base chemicals and fertilizers, announces the successful launch of a new packaging solution produced entirely with post-consumer recycled (PCR) material. Developed in close collaboration with the German consumer and industrial goods company Henkel and two additional value chain partners, this truly sustainable packaging solution is further evidence of how mtm plastics GmbH, a member of the Borealis Group, is helping increase the circularity of plastics.
...more
Sustainability
2018-05-31
EDANA and INDA, the leading global trade associations representing consumer wipes manufacturers and supply chains, announce publication of an update to their strict guidelines for labelling of non-flushable wipes and for assessing the flushability of disposable nonwoven wipes.
...more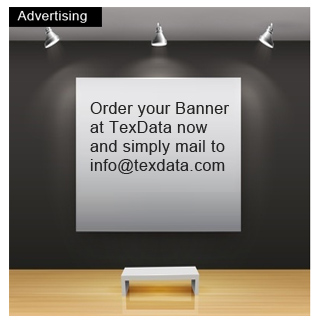 Older News

Sustainability
2018-05-17
ISKO, a leading, global denim ingredient brand, showcases the future of responsible denim at the Copenhagen Fashion Summit, 2018.
...more
Sustainability
2018-05-17
Some of the biggest names in fashion are joining forces to create a thriving industry based on the principles of a circular economy. As core partners of Make Fashion Circular, Burberry Group plc; Gap Inc.; H&M; HSBC, NIKE, Inc.; and Stella McCartney, will work with the Ellen MacArthur Foundation to radically redesign the fashion industry. Together they will deliver the solutions needed to meet the changing demands and expectations of society, and address the issues that have seen the fashion industry become one of the most polluting and wasteful operating today.
...more
Sustainability
2018-05-03
In the age of "fake news" and "greenwashing," it's no surprise that 64% of consumers in "The Key To Confidence: Consumers and Textile Sustainability—Mindsets, Changing Behaviors, and Outlooks" who were aware of eco-textiles claimed that they check at least some of the time to see if sustainability claims are true.
...more
News Archive