Textiles & Apparel / Garment
2017-10-18
Bangladesh Denim Expo and Pacific Jeans Group get together to highlight the country's capabilities and best sustainable practices in innovative design and denim experiences, a potential also well shown by the country's growth numbers. A special event that further enhances the next Bangladesh Denim Expo (8 November – Dhaka)
...more
Textiles & Apparel / Garment
2017-10-17
Three days of order placing, relationship building and trend-spotting concluded last Friday as another successful Intertextile Shanghai Apparel Fabrics wrapped up. Once again the global industry truly came together in Shanghai for the industry's leading trade fair, with 4,538 exhibitors from 32 countries and regions (2016: 4,553, 29 countries and regions) presenting their latest collections and innovations across 11 halls, with the gross area of the fair increasing 6% compared to 2016.
...more
Textiles & Apparel / Garment
2017-10-16
Every 15 seconds a worker dies as a result of occupational diseases or accidents according to estimates of the International Labour Organisation (ILO). Therefore it must be one of the highest priorities for every company to maintain and update occupational safety standards. This is where A+A 2017 comes in as the leading international trade fair and congress for safe and healthy working.
...more
Textiles & Apparel / Garment
2017-10-05
The Munich Fabric Start tradefair awarded Schoeller with a Hightex Award for excellence in sustainability. The awarded Schoeller product is a schoeller®- soft-shell fabric with ECONYL® yarn, which received 2nd place. The Hightex Award is the innovation prize of Munich Fabric Start at Keyhouse as a recognition of outstanding performance in terms of forward-looking product development.
...more
Textiles & Apparel / Garment
2017-09-21
200 exhibitors are expected at MAROC IN MODE and MAROC SOURCING (October 26-27, 2017) in Marrakech. While MAROC IN MODE presents Moroccan producers of all fashion segments, MAROC SOURCING is catered to suppliers of the apparel business, including fabrics, components, but also technical novelties. Renowned visitors from all over Europe have already confirmed their attendance, including fast fashion chains.
...more
Textiles & Apparel / Garment
2017-10-19
DuPont™ Sorona®, INVISTA's CORDURA® brand, and DuPont Tate & Lyle Bio Products will be giving workwear brands a sneak peek of new developmental fabrics in the next chapter of a series of more innovative, enhanced sustainable textile solutions for workwear and outdoor wear at the A+A Show, Hall 9/E39, October 17-20, 2017, in Dusseldorf, Germany.
...more
Textiles & Apparel / Garment
2017-10-08
Teijin Limited announced today that Teijin Frontier Co., Ltd. Opening a new window, the Teijin group's fiber-product converting company, and Nantong Teijin Co., Ltd. Opening a new window, the group's textile manufacturing and sales company based in Nantong, China, will participate in Intertextile Shanghai Apparel Fabrics–Autumn Edition 2017, one of the world's biggest and most comprehensive exhibitions of apparel fabric and accessories. The show will be held at the National Exhibition and Convention Center in Shanghai from October 11 to 13.
...more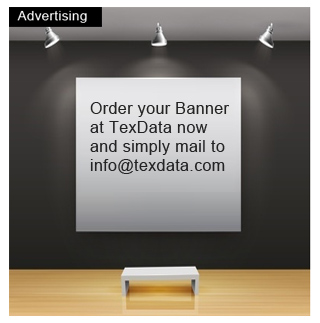 Older News

Textiles & Apparel / Garment
2017-09-04
In the entire process of creating a garment, the accessories used might be the smallest part and applied at the very end, but they can have an outsized impact on the final look of the garment. These small pieces will also have a larger-than-life impact at next month's Intertextile Shanghai Apparel Fabrics, with an extra Accessories Vision hall (West Hall) added to the existing hall 4.2 to accommodate the more than 630 fashion and garment accessories exhibitors participating this year.
...more
Textiles & Apparel / Garment
2017-09-01
"Fit" in apparel is a noun, and for the human body, it's an adjective. The two meanings come together, seamlessly, in Den/IM 2.0: an innovation in athleisure that brings body-mapping technology to an already revolutionary denim jean.
...more
Textiles & Apparel / Garment
2017-08-31
The upcoming edition of BANGLADESH DENIM EXPO sets its main theme around TRANSPARENCY and promises to explore it with strategic key actions and unique events to be presented for the 7th edition, on 8-9 November 2017 in Dhaka.
...more
News Archive