Associations
2018-11-22
INDA's 13th annual World of Wipes® (WOW) International Conference is accepting abstracts through January 17th, on innovative, inspiring, and informative wipe products, markets and technologies for the annual event to be held next 2019 in Atlanta, GA, June 24-27.
...more
Associations
2018-11-14
Over 500 absorbent hygiene and personal care professionals from over 24 countries and throughout the supply chain participated in INDA's fourth edition of Hygienix ­– the premier event for absorbent hygiene & personal care markets – held in Orlando, Florida, Nov. 5-8.
...more
Associations
2018-11-14
The orders index for textile machinery compiled by ACIMIT, the Association of Italian Textile Machinery Manufacturers, for the period ranging from July to September 2018, has proven stable compared to the same period for 2017. Indeed, the value of the index stood at 108.3 basis points (2015 basis =100).
...more
Associations
2018-11-08
ITMA ASIA + CITME 2018, the region's leading textile machinery exhibition, ended successfully after five days of exciting product demonstrations and business networking.
...more
Associations
2018-11-01
The 7th EURATEX Convention, organized on 24 October in Ontinyent (Valencia, Spain) by the Consejo Intertextil Español (CIE), gathered over 200 participants from the textile and apparel sector, as well as prominent figures from regional and national representations. Hosted for the first time in Spain, the event was an opportunity to exchange views and present approaches for regional collaboration, to encourage the development and modernization of the fashion and textile industries.
...more
Associations
2018-10-16
With Swiss textile machinery, represented by 30 companies showcasing at ITMA Asia + CITME 2018, the 'inventor gene' leads to added value for customers
...more
Associations
2018-10-15
ITMA ASIA+CITME 2018 is set to kick off on 15 October in Shanghai. The event is the primary Asian trade show dedicated to textile machinery, and once more at this upcoming edition Italian technology will be playing a major role, featuring innovative and sustainable solutions.
...more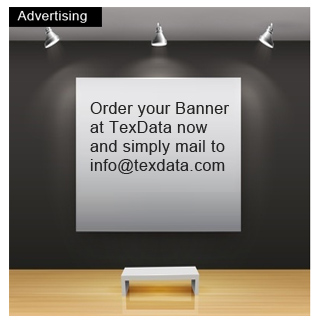 Older News

Associations
2018-09-26
Peter D. Dornier, member of the Executive Board of the VDMA Textile Machinery Federation and Chairman of the Walter Reiners Foundation for the Promotion of Young Engineers, honours five young talents. Numerous entrepreneurs and managers from the German textile machinery industry took part in the award ceremony at the Digital Capability Center (DCC) in Aachen, Germany.
...more
Associations
2018-09-20
Hosted by INDA and EDANA, OUTLOOK™ Plus Latin America will return to Brazil for the third edition from the 7th to the 9th May, 2019. The conference will examine the economic outlook, market statistics and the latest products and trends for the hygiene, personal care, and medical market sectors.
...more
Associations
2018-09-19
Online visitor registration for ITMA 2019, the world's largest textile and garment manufacturing technology showcase, opens today. Held every four years, the exhibition will be staged at Fira de Barcelona, Gran Via venue, Spain, from 20 to 26 June 2019.
...more
News Archive