Spinning
2018-01-11
Cost-efficient production of carpet yarns beyond commodity products can constitute a challenge. Highly standardized production systems must strike compromises with regard to throughput, quality or cost-efficiency. At the Domotex 2018, the world's largest trade fair for floor coverings, Oerlikon Neumag will present the Sytec One solution for demanding BCF processes.
...more
Spinning
2018-01-11
Only two years since its launch, the ground-breaking new USTER® TESTER 6 is making a significant impact in Bangladesh. Ambitious and quality-conscious spinners are eager to participate in the rapid growth in export sales by the country's textile producers. USTER® TESTER 6 is more than the ultimate evenness tester: it is also the gateway to wider potential benefits for mills, integrating data from other USTER® quality measurement sources to create a real Total Testing Center.
...more
Spinning
2017-12-20
This year USTER® STATISTICS celebrates its 60th anniversary – so it is fitting to review the origins of this world-renowned textile benchmarking tool. And what better way than to hear the story first hand from someone who was closely involved right from the start? Peter Hättenschwiler, who devoted his entire working life to USTER, reveals the facts behind the remarkable success of a concept which was never actually intended to become quite so 'famous'.
...more
Spinning
2017-12-15
SSM showed two new product launches for the first time at the ShanghaiTex 2017. The PWX-CTM, for cone-to-muff, and the PWX-MTC, for muff-to-cone winding, generated large interest. SSM was very pleased by the high response on their shared booths.
...more
Spinning
2017-12-11
With effect from January 1, 2018, Roger Albrecht was appointed Managing Director by the Board of Directors of Spindelfabrik Suessen GmbH, Germany.
...more
Spinning
2017-12-07
Toyota Industry Corporation, Japan, and Trützschler GmbH & Co. KG, Germany, had started in 2010 a successful cooperation with a joint development of a new combing machine - the TCO12 - which was exhibited at the ITMA Asia in Shanghai 2012 first time.
...more
Spinning
2017-11-21
As of December 1, 2017 Alphalex Ltd. will act as sole agent for SSM Schärer Schweiter Mettler AG in the United Kingdom (UK) and in Ireland.
...more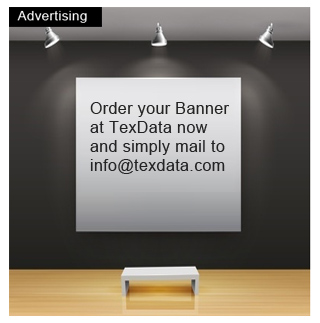 News of the last month
Spinning
2017-11-01
Since 1911, Savio is specialized in the yarn-finishing segment, being the leading supplier of winding, twisting and rotor spinning machines, with manufacturing plants spanning over Italy, China, India and Czech Republic. As a manufacturer of textile machinery, Savio offers winding systems that are ideal for many different needs, supporting customers in the textile challenge of developing new applications to meet their requests.
...more
Spinning
2017-10-26
From 28 August to 2 September 2017, Rieter Award Week 2017 was held at the Rieter Headquarters in Winterthur (Switzerland). For around three decades, the Rieter Award has been a firm component of the company's program to encourage its trainees – and is an institution in the textile industry. This year, there were four new prize winners. The Rieter Award Winners' Club now has 177 members.
...more
Spinning
2017-10-26
SSM will show their newest textile machines at ShanghaiTex for the first time. The exhibition is held in Shanghai from November 27 to 30, 2017 at the Shanghai New International Expo Centre. SSM welcomes the interested crowd at booth E1 A70 and E1 D30.
...more
News Archive