Spinning
2017-10-11
Total transparency and accuracy in yarn count is regarded as one of the most crucial quality parameter for yarn trading and yarn processing. Even the slightest variations in yarn count can cause serious fabric defects such as striping, ruining the finished product. So, it's obvious that control of this parameter is important. Any control is better than none at all, and standard manual methods fall into this category.
...more
Spinning
2017-10-04
SSM Schärer Schweiter Mettler AG attended two exhibitions in September: Irantex in Tehran, Iran and CAITME in Tashkent, Uzbekistan. Visitors had been impressed about the provided SSM solutions.
...more
Spinning
2017-09-20
Dr. Bernd Kunze and Mr. Karsten Kratz have been appointed to the Management Board of Reifenhäuser Holding with effect from July 1, 2017. As Chief Technology Officer (CTO), Dr. Kunze will take charge of all technological issues within the Group, and in this role, will share responsibility for the digital transformation of the business.
...more
Spinning
2017-09-19
There is no easier way to earn money than through process reduction. Machines that are not needed require no investment and no operating costs. This applies to draw frames in rotor spinning. In modern rotor spinning, conventional draw frames are not necessary.
...more
Spinning
2017-09-13
Nearly 70 years ago, the earliest accurate test equipment for cotton fiber properties were introduced to the market. These were the so-called Low Volume Instruments (LVI), which made an immediate market impact at the time, and which in later years were the platform for the development of the high-speed integrated system known as High Volume Instrument (HVI) testing.
...more
Spinning
2017-08-28
The new single-head draw frame generation is characterized by its performance: productivity increase of up to 33 %, reduced energy costs, quicker lot change at outstanding sliver quality and easy, intuitive operation.
...more
Spinning
2017-08-16
Whether for bonding, for casting or for insulating, for sealing or for foaming – at this year's Bondexpo, the international trade fair for bonding technology, Oerlikon Barmag will be showcasing its gear metering pump program specifically designed for the joining/binding work steps. Between October 09 and 12, the company will be presenting in hall 6 – among other things – components for silicone processing and hot-melt adhesive applications, but also for processing resins and polyurethanes and other higher-viscosity liquids (booth 6422).
...more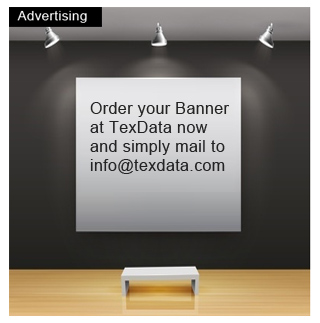 News of the last month
Spinning
2017-07-20
Due to increasing demand since March 2017, Rieter posted order intake of CHF 495.2 million in the first half of 2017. This was 3% below the previous year's level (first half year 2016: CHF 510.7 million) and with an increase of 26% was well above the second half of 2016 (CHF 394.5 million). At CHF 415.2 million, sales were 5% down on the previous year (first half year 2016: CHF 436.9 million).
...more
Spinning
2017-07-14
On October 5 and 6, the Com4® yarn seminar 2017 will be held in Winterthur (Switzerland). In the seminar, experts from Rieter and Uster Technologies AG will impart knowledge on the day-to-day textile activities of yarn traders and downstream processors. Core focus is on the properties of the yarns and their influence on the fabrics.
...more
Spinning
2017-07-06
When it comes to tuft blending with T-BLEND, Trützschler relies on blending accuracy and reproducibility. The self-monitoring system convinces with flexible application when blending natural and man-made fibers of different lengths, finenesses and colours.
...more
News Archive