Textile chemistry
2018-12-06
Archroma, a global leader in color and specialty chemicals towards sustainable solutions, announced that Thailand-based Absolute Denim will be the first denim manufacturer to switch 100% of its production to aniline-free* indigo dyeing.
...more
Textile chemistry
2018-11-01
In 2016, the Italian textile chemical company Officina+39 invented Recycrom – color powders made from 100% textile waste. Almost immediately, Recycrom was being rated as one of the biggest innovations in dyestuffs in the last 50 years. In 2017, the clean dye won the Keyhouse Hightex Award at Munich Fabric Start 2017, and was applied to the first of two capsule collections by Italian high-street retailer OVS. As interest in this start-up technology increases exponentially, Recycrom is now set for truly mass volumes.
...more
Textile chemistry
2018-10-25
Textile finishing innovator Devan Chemicals presents its further findings on their Moov&Cool® 'cool comfort' technology for the apparel/sportswear market. The patented polymer technology was first introduced on Performance Days in April earlier this year.
...more
Textile chemistry
2018-10-25
HUB 1922, the fashion division of the RUDOLF GROUP, takes the stage at the Kingpins Show in Amsterdam and presents new technologies that make it possible to move away from environmentally questionable industrial practices.
...more
Textile chemistry
2018-10-25
Garmon Chemicals takes another leap forward and introduces in its offer the new OVD dyes collection. Showcased for the rst time at the Dutch denim expo, the range includes 22 direct dyes reaching extraordinary color effects. A versatile line, offering signi cant advantages both in terms of sustainability and saving of resources.
...more
Textile chemistry
2018-12-06
The Teijin Group announced that on November 29 it acquired 25,000 shares, or 20 percent of the outstanding shares of Elitac B.V. Opening a new window, a startup company that develops textiles and clothing integrated with wearable sensing devices, located in Utrecht, The Netherlands. The shares were purchased through Teijin Aramid B.V. Opening a new window, the core company of the Teijin Group's aramid business, located in Arnhem, The Netherlands.
...more
Textile chemistry
2018-10-11
Huntsman Textile Effects and The Chemours Company FC, LLC ('Chemours') have agreed to expand their long-term alliance in the area of durable water repellence (DWR). By combining the strengths of both companies in innovation, technical support and marketing, the expanded co-operation unlocks the full potential of the alliance to develop and deliver new, sustainable DWR solutions and chemistry.
...more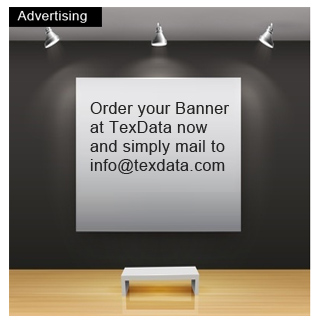 Older News

Textile chemistry
2018-08-30
Color Solutions International, a member of the DyStar® Group, has issued their COLOR ANALYSIS report for Spring/Summer 2020.
...more
Textile chemistry
2018-08-17
Huntsman Textile Effects is pleased to announce the appointment of Rajiv Banavali as its new Global Vice President of Research and Technology, effective August 10. Rajiv will join the Textile Effects senior management as part of its global leadership team and will report directly to Rohit Aggarwal, President Textile Effects.
...more
Textile chemistry
2018-08-13
Huntsman Textile Effects and ICI Pakistan today entered into a strategic collaboration under which ICI Pakistan will market and distribute Huntsman's wide range of high-quality textile dyes, chemicals, digital inks and services in Pakistan. The collaboration will combine Huntsman Textile Effects' global experience in downstream marketing, product innovation and product stewardship with ICI Pakistan's extensive and well established local network of customers and suppliers.
...more
News Archive