Business
2018-01-19
Oerlikon has been awarded two large orders from two of the top 10 global manmade fibers manufacturers. Both companies are located in China. The orders include Oerlikon Barmag's leading yarn spinning technology for efficient and sustainable polyester production. The two contracts have a total value of approximately CHF 540 million (Euro 460 million), and the solutions will be delivered in 2019 and 2020.
...more
Business
2018-01-18
As of January 17, 2018, EDS GmbH an international supplier of high-end extrusion tools is part of the Reifenhäuser Group. EDS is a specialist for flat dies with headquarters in Reichshof-Wenrath, North Rhine-Westphalia.
...more
Business
2017-11-27
CDL KNITS / TROPIC KNITS in Mauritius strike a new path in textile finishing. The TROPIC KNITS Group located in Mauritius is with 3.000 employees one of the biggest producers of high-quality fine knit garments in the Indian Ocean. Well-known international brands from Europe, U.S. and South Africa are among the company´s most important customers since many years.
...more
Business
2017-10-19
Within the frame of a strategic company modernization program, Kurskhimvolokno, a major Russian player in the polyamide industrial yarn industry, recently increased its capacity by more than 30%.
...more
Business
2017-09-11
Electronics For Imaging, Inc. (Nasdaq:EFII), a world leader in customer-focused digital printing innovation, today announced its results for the second quarter of 2017.
...more
Business
2018-01-08
Garmon Chemicals, an international provider of chemical auxiliaries, innovation and creativity for garment processing, today announced an exciting new chapter in its 30-year history.
...more
Business
2017-08-09
Global economic confidence has improved markedly over the past few quarters, with stronger trade, robust demand, and upturns in industrial and capital investments. The upward trend in investments was noted in practically all of Oerlikon's key end markets, such as aerospace, automotive, general industries, tooling, filament equipment, agriculture, construction and transportation, all of which have contributed to the Group's strong performance.
...more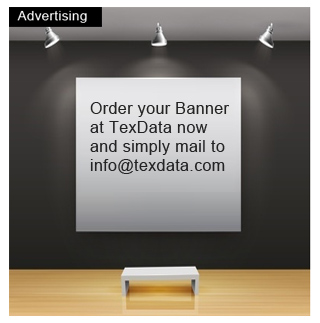 Older News

Business
2017-06-21
AMSilk GmbH, the world´s first industrial supplier of synthetic silk biopolymers, today announced that its quality management system for the first time has received certification according to DIN EN ISO 13485:2016 by the TÜV Süd.
...more
Business
2017-06-15
As markets tighten, ever-changing consumer demands and competitive pressures intensify, driving efficiency and keeping teams up and running has never been more important. Gerber has a long history of providing industry leading service and support after the initial sale of their automation solution and software products. The addition of Brandy Moore to the team will ensure the level of excellence customers expect from Gerber is maintained.
...more
Business
2017-06-09
The German VDTF association of textile finishing specialists has named Monforts Senior Consultant Kurt van Wersch as an honorary member during its 11th colloquium in Leipzig, taking place every two years and attended by its approximate 200 members.
...more
News Archive