Textiles & Apparel / Garment
2018-06-20
CHIC Shanghai changed from October to September, next edition taking place from September 27-29, 2018. With expected 800 exhibitors from 21 countries at 65.000 sqm the autumn edition of Asia's leading fashion trade fair keeps on providing the essential tool box to crack the Chinese consumer market.
...more
Textiles & Apparel / Garment
2018-05-24
With nearly 1,000 exhibitors expected at Intertextile Pavilion Shenzhen 2018, held from 5 – 7 July in China's fashion industry capital, buyers will have around 38% more suppliers to source from this year. With a strong focus on ladieswear, the fair features a wide range of premium ladieswear fabrics, lingerie & swimwear fabrics, printed fabrics, accessories and much more.
...more
Textiles & Apparel / Garment
2018-03-22
The spring edition of CHIC, taking place from March 14-16, 2018, finished successfully with yet another increase in visitor figures. 1,210 exhibitors from 21 countries and regions presented themselves on 117,200 m2 at the National Exhibition & Convention Center in Shanghai. 112,666 visitors of all business channels were registered at the fair, among them leading department stores, shopping malls, multibrand stores, agents, distributors.
...more
Textiles & Apparel / Garment
2018-03-22
The verdict is in: Intertextile Shanghai Apparel Fabrics is the undisputable leader when it comes to providing business outcomes for the global textile industry. The global sourcing summit that is Intertextile Shanghai wrapped up last Friday with a huge 15% increase in the buyer figure to 82,314 [1] from 104 countries and regions (2017: 71,450, 103 countries and regions), to go along with the 3,386 exhibitors from 22 countries and regions (2017: 3,341, 26 countries and regions) that exhibited at the National Exhibition and Convention Center.
...more
Textiles & Apparel / Garment
2018-03-12
The eyes of the textile world will be on Shanghai from this Wednesday, when Intertextile Shanghai Apparel Fabrics – Spring Edition is joined by four other international textile fairs to create the industry's biggest spring / summer gathering of the entire supply chain. For Intertextile Shanghai alone, a total of 3,386 exhibitors from 22 countries and regions will feature this year, making this the largest Spring Edition in history.
...more
Textiles & Apparel / Garment
2018-03-08
With an expected 3,300-plus suppliers and 70,000 trade buyers from around the world all under one roof at this month's Intertextile Shanghai Apparel Fabrics – not to mention four concurrent textile fairs – there is no better event to discover S/S 19 trends & product innovations, network with industry peers and get a feel for where the textile sector is heading in the coming months.
...more
Textiles & Apparel / Garment
2018-03-05
Despite the economic ups and downs in China over the last few years, demand for premium European textiles remains high. Whether it be premium wool for the flourishing suiting market, ladieswear fabrics, lace & embroidery for high-end domestic brands each with hundreds of stores across the country, innovative yarns & fabrics for the booming sports and activewear sectors, or original pattern designs for the thousands of new online fashion brands, European suppliers remain the go-to option for Chinese buyers looking for quality and style.
...more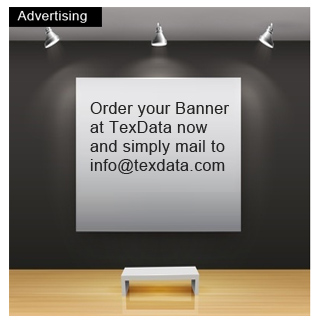 Older News

Textiles & Apparel / Garment
2018-02-01
ISPO Munich, the world's largest sports trade show, ends today. The snowy setting boosted interest in winter sports products and filled the corridors during the four-day event. In addition to the latest winter sports equipment, the 2,801 companies at the fair showcased innovations and trends in the areas of outdoor and health & fitness. The focal point was the increasing digitalization of the sporting goods industry, a topic that was explored in the new format ISPO Digitize.
...more
Textiles & Apparel / Garment
2018-01-25
Amid reconstruction, the world is facing severe realities. In the midst of political disorder, environmental problems, and social scandals, how do we seek the light within the darkness of chaos? As societies become inundated with global waves of conflicting news, the need for real dialogue becomes ever more crucial.
...more
Textiles & Apparel / Garment
2018-01-25
At this year's Heimtextil, which took place from 9-12 January in Frankfurt, Trevira impressed visitors with a brand new fair concept. The company worked together with sixteen of its biggest customers to create a joint booth covering 1,305 square metres of Hall 4.2, drawing a large crowd.
...more
News Archive