Textiles & Apparel / Garment
2018-09-19
While New York, Milan, Paris and London have traditionally been seen as the most prominent fashion capitals in the world, apparel brands and consumers are increasingly turning to Asian trends. Although Tokyo has long been known for stand-out street style, it's only recently that the "Seoul effect" – a rise of South Korean popular culture, such as K-pop – has led to even more globally influential trends from the Asia-Pacific region.
...more
Textiles & Apparel / Garment
2018-09-12
Thanks to a thermal moulding process, elaborate manufacturing processes are now a thing of the past. Sympatex UTMOSPHERICTM adapts perfectly to any foot shape, without seams and creases.
...more
Textiles & Apparel / Garment
2018-09-06
Should I order that cute romper suit in red or blue? For many parents today, this is definitely not the only question they ask. Instead, clothing and textile products that are harmless to health and manufactured in an environmentally friendly and socially acceptable manner are much more in demand. Of course, most parents still like to dress their children in trendy clothes. Independent product labels such as the STANDARD 100 by OEKO-TEX® or MADE IN GREEN by OEKO-TEX® make the buying decision much easier and prove that children's clothing can be fashionable, child-friendly and sustainable.
...more
Textiles & Apparel / Garment
2018-08-30
MUNICH FABRIC START remains on course for growth. The 45th event held from 4 to 6 September 2018 posts another record number of exhibitors with currently 1,050 suppliers in the segments Fabrics, Additionals, Denim & Sportswear. This ongoing growth has prompted another extension to exhibition space specifically in the BLUEZONE Area at the Zenith premises.
...more
Textiles & Apparel / Garment
2018-08-17
China's National Fitness Program, now well established, marked a shift into an active lifestyle that is here to stay. A growing middle class demographic and access to fitness resources and facilities, not only in China but around the world, has opened up a huge market for fabrics that perform. Intertextile Shanghai Apparel Fabrics – Autumn Edition will showcase the industry's latest functional innovations this September 27 – 29.
...more
Textiles & Apparel / Garment
2018-09-20
Snow Peak and Teijin Limited announced today that they have co-developed a new material fabric for outdoor apparel, utilizing Teijin's dyeable and flame-retardant meta-aramid fiber Teijinconex neo. The new fabric is used for a new product for TAKIBI series, Snow Peak's high-performance outdoor clothing. The new TAKIBI Down Jacket will be introduced at Snow Peak stores on September 21, and pants, coveralls and vests have been released already via the company's shop and its retail shops, etc.
...more
Textiles & Apparel / Garment
2018-08-09
With over 70,000 trade buyers attending this year's Intertextile Shanghai Apparel Fabrics – Autumn Edition, the Intertextiles Directions Trend Forum in hall 5.1 is a well-established research and marketing tool for international designers and garment professionals. Wild textures and bold colours represent a journey as society asks itself the important question – what will tomorrow look like?
...more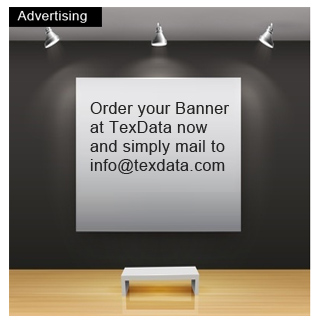 Older News

Textiles & Apparel / Garment
2018-07-16
Following three semi-final events held in Hong Kong, London and New York, the 12 fashion labels to compete in the global final of the 2018/19 International Woolmark Prize have been decided.
...more
Textiles & Apparel / Garment
2018-07-16
27 – 29 September will see 4,000-plus suppliers and more than 70,000 trade buyers gather for Intertextile Shanghai Apparel Fabrics, and the earlier date for the industry's largest trade event is attracting many of the biggest apparel fabrics and accessories back to the 2018 edition.
...more
Textiles & Apparel / Garment
2018-07-12
Growth in the fair and growth in the market: exhibitor and buyer increases at Intertextile Pavilion Shenzhen, which concluded last Saturday, reflected the strength of the Southern China fashion sector. The fair welcomed a record 971 exhibitors from 12 countries & regions (2017: 721), and 17,664* trade buyers from 35 countries & regions (2017: 15,608). Accommodating these extra exhibitors, the fair occupied one more hall this edition, and covered 37,500 sqm (2017: 30,000).
...more
News Archive