Spinning
2018-12-06
The Board of Directors of Rieter Holding AG has appointed Rico Randegger to the Group Management of the Rieter Group with effect from June 1, 2019. He will be responsible for the Business Group After Sales.
...more
Spinning
2018-11-15
Saurer is supplying 48 ZinserImpact 72XL compact spinning machines with a total of 82 944 spindles to Sanko Textiles. The tradition-rich Turkish textile company is thus one of the first customers worldwide to use this new generation of machines. The internationally leading company has valued its relationship with Saurer, the ring-spinning specialist, for years.
...more
Spinning
2018-11-15
Every business needs auditors, to monitor and check finances and administration – but it has to be said that a visit from them is not always greeted with eager anticipation! In fact, there is often a degree of nervousness at the likelihood of difficult questions and high expectations.
...more
Spinning
2018-11-14
Oerlikon Manmade Fibers Segment Industrie 4.0 solutions for the production of polyester, nylon and polypropylene are based on the digitalization of the production landscape and the intelligent processing of the flood of data generated in this way. In the future, the segment will offer its customers a new powerful, flexible and, above all, secure IT infrastructure.
...more
Spinning
2018-11-01
"We are pleased to announce another quarter of strong growth," said Dr. Roland Fischer, CEO Oerlikon Group. "We increased Group orders by 22 % and sales by almost 30 % year-over-year. The EBITDA margin of 15 % reflects the higher operating costs related to investments and a larger share of revenues generated by equipment and project businesses in this quarter."
...more
Spinning
2018-10-25
The years of intensive research and development in the field of texturing, which Oerlikon Barmag is doing at the site in China, bears further fruits. On October 12, 2018, the new R&D-Center was officially inaugurated at the Suzhou site. Around 80 invited guests took part in the inauguration ceremony. The ceremonial opening was done by the government representatives of the city of Suzhou and the top management level of Oerlikon Manmade Fibers Segment.
...more
Spinning
2018-10-18
Today, Industrie 4.0 is already making its mark at many companies across the globe – and is there to stay. The Age of Digitalization has also arrived in the textile sector – manifesting itself in the production of customized apparel within a mere few hours in microfactories or in the form of cost-optimized, self-controlled production based on networked systems and data analysis. At the same time, there are challenges that slowing down the advent of digitalization – data protection and data security being just two of these.
...more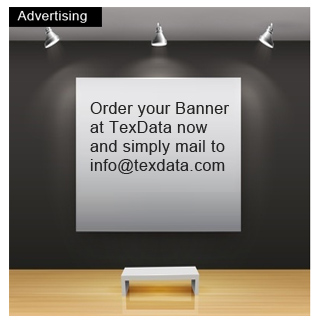 News of the last month
Spinning
2018-10-15
UK-based materials testing instrument manufacturer, James Heal, is exhibiting at the ITMA Asia + CITME Exhibition, from today until 19 October, 2018, at the new National Exhibition and Convention Centre (NECC) in Shanghai.
...more
Spinning
2018-10-15
How does a manmade fiber systems world market leader with currently more than 3,000 employees successfully undergo digital transformation? This first and foremost requires an economically solid foundation and numerous digital change modules such as organizational adaptability, agility and the qualifying of employees. Georg Stausberg, CEO, and Jochen Adler, CTO describe the exciting path the Oerlikon Manmade Fibers segment is embarking on to create new digital products and services with superlative customer benefits.
...more
Spinning
2018-10-15
Today, fiber purchasing, yarn development and trading would be virtually unthinkable without USTER® STATISTICS. This year, the global language of textile quality enters a new dimension with USTER® STATISTICS 2018 available as a mobile application – simply called the STATISTICS app – for PCs and all mobile devices. New quality characteristics as well as extended yarn count ranges and novel yarn types will further thrill the users of the USTER® STATISTICS 2018.
...more
News Archive