Spinning
2018-06-21
Yarn producers today know that both quality and performance are essential if they are to meet the continually-rising demands of their customers in the weaving and knitting mills. Yarns must have the look, feel and functionality to satisfy these requirements. With the launch of the USTER® TENSOJET 5, the concept of tensile testing is extended to provide a total package: precise measurement of a yarn's strength, combined with reliable protection against quality claims based on accurate forecasts of performance in later processes.
...more
Spinning
2018-06-06
The new Vacuum Trash Cleaner (VTC) from Schlafhorst is an innovative unit for the Autocoro 9. It improves automated cleaning of the rotor spinning machine and thus increases its profitability. The VTC increases the raw material tolerance of the Autocoro 9, reducing spinning costs further. The spinning of recycled or coarse yarns generates a lot of fibre waste due to the high material throughput. The E3-optimised innovation counteracts this. It significantly reduces the manpower required to keep the machines clean in these applications.
...more
Spinning
2018-05-31
The market for nonwoven products is forecast to continue its growth trend, through both rising world population and the development of innovative products. EDANA (the European Disposables and Nonwovens Association) also sees per capita consumption almost doubling to 1.62 kg in 2020, compared to 0.96 kg in 2009.
...more
Spinning
2018-05-24
Oerlikon announced today that the company will continue to align their Manmade Fibers Segment product portfolio with the future of innovative Industry 4.0 plant solutions putting greater focus on their core business of filament, staple fiber and nonwovens. As a result, the corporate group will divest their technology solutions for tape and monofilament plants.
...more
Spinning
2018-05-18
In the first four month SSM Schärer Schweiter Mettler AG attended eight exhibitions around the world. In Colombia, Bangladesh, Japan, Russia, Indonesia, Vietnam, Turkey and Pakistan SSM could convince the interested visitors about their solutions for yarn processing and winding.
...more
Spinning
2018-05-17
Loepfe Brothers Ltd. announces the appointment of Daniel Link as Chief Executive Officer with effect from May 1st 2018. Maurizio Wermelinger, the current CEO, will retire but will remain as an advisor for a limited period of time to ensure a smooth transition.
...more
Spinning
2018-05-07
The Reifenhäuser Group will present an initial overview of its upcoming strategic plans at the NPE Plastics Show in Orlando, Florida. "We are expanding and have a lot on the agenda," says Bernd Reifenhäuser, CEO of the Reifenhäuser Group.
...more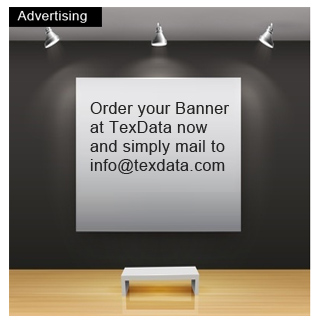 News of the last month
Spinning
2018-04-25
The Board of Directors of Saurer Intelligent Technology Co Ltd. is pleased to announce that Saurer has delivered strong results for the full year ended 31 December 2017, with double digit growth across key metrics.
...more
Spinning
2018-04-19
Textile manufacturers and their technology suppliers face many challenges in common, in an increasingly competitive and quality-conscious business. That's why it's important that they share a vision of excellence, which fosters both individual success and technological progress. Well-known North American textile producer Inman Mills is a prime example, in its relationship with USTER. Both companies have a proud heritage, founded on 'traditional' values – and a strong commitment to innovation.
...more
Spinning
2018-04-12
At the ITM 2018 in Istanbul, Zinser and Schlafhorst will be presenting their innovative linked winding solution for ring spinning to the global public for the first time. Saurer Spinning Solutions is represented in hall 3 with machines and services at booth 311B and with components at booth 303B.
...more
News Archive