Business
2017-10-19
Within the frame of a strategic company modernization program, Kurskhimvolokno, a major Russian player in the polyamide industrial yarn industry, recently increased its capacity by more than 30%.
...more
Business
2017-09-11
Electronics For Imaging, Inc. (Nasdaq:EFII), a world leader in customer-focused digital printing innovation, today announced its results for the second quarter of 2017.
...more
Business
2017-08-09
Global economic confidence has improved markedly over the past few quarters, with stronger trade, robust demand, and upturns in industrial and capital investments. The upward trend in investments was noted in practically all of Oerlikon's key end markets, such as aerospace, automotive, general industries, tooling, filament equipment, agriculture, construction and transportation, all of which have contributed to the Group's strong performance.
...more
Business
2017-08-08
In another defining acquisition to strengthen its presence in the country, Messe Frankfurt India Trade Fair Pvt Ltd, the Indian subsidiary of one of the world's leading trade show organisers, Messe Frankfurt Exhibition GmbH, announced that it has acquired the rights of Screen Print India.
...more
Business
2017-07-20
Due to increasing demand since March 2017, Rieter posted order intake of CHF 495.2 million in the first half of 2017. This was 3% below the previous year's level (first half year 2016: CHF 510.7 million) and with an increase of 26% was well above the second half of 2016 (CHF 394.5 million). At CHF 415.2 million, sales were 5% down on the previous year (first half year 2016: CHF 436.9 million).
...more
Business
2017-07-05
On June 30, 2017, Rieter acquired the SSM Textile Machinery Division (SSM) from Schweiter Technologies AG, Horgen (Switzerland).
...more
Business
2017-06-21
AMSilk GmbH, the world´s first industrial supplier of synthetic silk biopolymers, today announced that its quality management system for the first time has received certification according to DIN EN ISO 13485:2016 by the TÜV Süd.
...more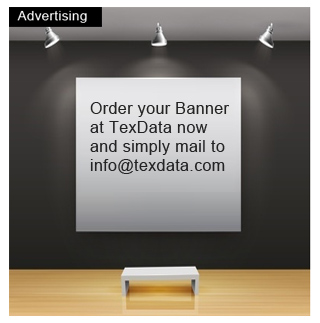 Older News

Business
2017-05-09
Itema, the world's largest privately held provider of advanced weaving solutions, including best-in-class weaving machines, spare parts and integrated services, finalized the agreements to acquire 61% of shares in Lamiflex, leading supplier of technical composite products, and a minority stake in NoeCha, provider of high-tech, wide-format printing solutions.
...more
Business
2017-05-09
2017 has started off on a positive note for Italian textile machinery manufacturers. For the first quarter, orders have increased both in Italy and abroad. ACIMIT president Raffaella Carabelli: "Orders for the start of 2017 confirm a positive trend in major foreign markets, and a climate of trust for Italy's textile industry that is on the upswing."
...more
Business
2017-04-05
At the 126th annual general meeting of Rieter Holding Ltd., today 489 shareholders, who represent 64% of the share capital, participated. In light of the good financial position of the company and the solid result for 2016 a dividend of 5.00 CHF per share was approved. The shareholders approved the proposed maximum total amounts of the remuneration of the members of the Board of Directors and of the Group Executive Committee for the fiscal year 2018.
...more
News Archive