Business
2017-11-27
CDL KNITS / TROPIC KNITS in Mauritius strike a new path in textile finishing. The TROPIC KNITS Group located in Mauritius is with 3.000 employees one of the biggest producers of high-quality fine knit garments in the Indian Ocean. Well-known international brands from Europe, U.S. and South Africa are among the company´s most important customers since many years.
...more
Business
2017-10-19
Within the frame of a strategic company modernization program, Kurskhimvolokno, a major Russian player in the polyamide industrial yarn industry, recently increased its capacity by more than 30%.
...more
Business
2017-09-11
Electronics For Imaging, Inc. (Nasdaq:EFII), a world leader in customer-focused digital printing innovation, today announced its results for the second quarter of 2017.
...more
Business
2017-08-09
Global economic confidence has improved markedly over the past few quarters, with stronger trade, robust demand, and upturns in industrial and capital investments. The upward trend in investments was noted in practically all of Oerlikon's key end markets, such as aerospace, automotive, general industries, tooling, filament equipment, agriculture, construction and transportation, all of which have contributed to the Group's strong performance.
...more
Business
2017-08-08
In another defining acquisition to strengthen its presence in the country, Messe Frankfurt India Trade Fair Pvt Ltd, the Indian subsidiary of one of the world's leading trade show organisers, Messe Frankfurt Exhibition GmbH, announced that it has acquired the rights of Screen Print India.
...more
Business
2018-01-08
Garmon Chemicals, an international provider of chemical auxiliaries, innovation and creativity for garment processing, today announced an exciting new chapter in its 30-year history.
...more
Business
2017-07-20
Due to increasing demand since March 2017, Rieter posted order intake of CHF 495.2 million in the first half of 2017. This was 3% below the previous year's level (first half year 2016: CHF 510.7 million) and with an increase of 26% was well above the second half of 2016 (CHF 394.5 million). At CHF 415.2 million, sales were 5% down on the previous year (first half year 2016: CHF 436.9 million).
...more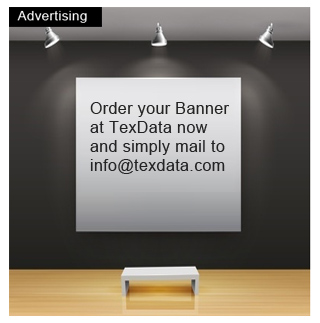 Older News

Business
2017-06-09
The German VDTF association of textile finishing specialists has named Monforts Senior Consultant Kurt van Wersch as an honorary member during its 11th colloquium in Leipzig, taking place every two years and attended by its approximate 200 members.
...more
Business
2017-05-11
Anniversary Edition boosts clearer sales to early milestone. The world-leading USTER® QUANTUM 3 generation of yarn clearers is set to reach a notable milestone in the autumn months, when the one millionth unit will be produced at USTER headquarters in Switzerland. The market success of the clearer has been accelerated by the launch of the latest version of the USTER® QUANTUM 3, which offers new features targeting intelligent quality management at specific fashion-oriented applications.
...more
Business
2017-05-09
Itema, the world's largest privately held provider of advanced weaving solutions, including best-in-class weaving machines, spare parts and integrated services, finalized the agreements to acquire 61% of shares in Lamiflex, leading supplier of technical composite products, and a minority stake in NoeCha, provider of high-tech, wide-format printing solutions.
...more
News Archive