Exhibitions & Events
2017-06-21
ColorJet has created a home environment at its stall no H370 in hall 12 at the ongoing Heimtextil 2017 exhibition in New Delhi. Products on display include bedsheets, pillow cover, curtains, table covers, etc.
...more
Exhibitions & Events
2017-06-20
Asia's yarn and fibre market is going through a period of substantial change at present, and Yarn Expo is at the heart of it all. The leading trade platform in the region will more than double in size this October, expecting its exhibition space to expand by 115% as more companies recognise its effectiveness to mirror the latest industry trends as well as attract a truly global audience: last year's autumn edition drew trade buyers from 77 countries & regions. Around 400 companies, up from 319 last year, are predicted to exhibit this edition.
...more
Exhibitions & Events
2017-06-20
At the upcoming edition of CAITME, to be held in Tashkent, Uzbekistan from September 13 to September 15, 2017, 16 Italian textile machinery manufacturers will exhibit in the common area set up by the Italian Trade Agency and ACIMIT.
...more
Exhibitions & Events
2017-06-19
This week's China International Nonwovens Expo & Forum (CINE, supported by Techtextil) is, like the technical textiles industry in China as a whole, continuing to benefit from the government's 13th Five-year Plan which has boosted production capacity and demand for nonwoven products in the country.
...more
Exhibitions & Events
2017-06-15
ITV Denim, among the most renowned Italian denim mills, has been selected to participate in the special edition of "Global Denim Awards Italian/Dutch Edition", scheduled from June 17th to 23rd at Triennale di Milano space.
...more
Exhibitions & Events
2017-06-13
Unveiled 13th of June at Yiwu International Expo Centre, Zhejiang Province, PR China, the 18th China Yiwu International Exhibition on Textile Machinery (YiwuTex 2017) covers an exhibition area of over 13,200 sqm and attracted more than 160 textile machinery exhibitors to showcase their latest machinery and technology on knitting, hosiery, sewing, garment and digital printing.
...more
Exhibitions & Events
2017-06-08
Multi-material systems and hybrid components are setting the trends in lightweight construction right now. And from 19 to 21 September, COMPOSITES EUROPE 2017 in Stuttgart will show how this is benefiting composites. Some 400 exhibitors will put on display the potential of fibre-reinforced composites in the automotive engineering, aerospace, boatbuilding, wind energy and construction sectors.
...more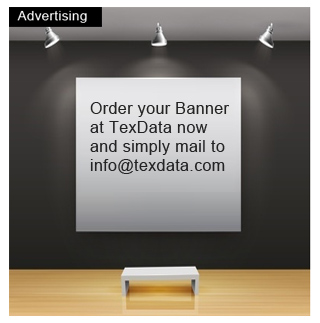 Older News

Exhibitions & Events
2017-05-11
Inspiring architecture: eight international projects to receive awards in the 'Textile Structures for New Building' competition. Techtextil competition for students honours air-inflated halls, tents for refugees, concrete textile and smart façade elements.
...more
Exhibitions & Events
2017-05-11
In the crowded ball room of The Westin Grand Frankfurt Hotel, in front of an international audience of 200 guests, Alessandro and Roberto Manes, Aleph CEO and R&D Director, received the Future Textile Award 2017 plate for the category Best product – Industrial Textiles.
...more
Exhibitions & Events
2017-05-10
Higher levels of productivity, opportunity and growth that fuel customer success reflect the key advantages on display from Electronics For Imaging, Inc. (Nasdaq:EFII) at this year's FESPA exhibition, May 8-12 in Hamburg, Germany. New products include the EFI™ Reggiani ReNOIR FLEXY, an industrial textile printer making its worldwide debut.
...more
News Archive