Sustainability
2017-08-11
Azo colourants in romper suites, organophosphorus compounds in rain jackets or pesticides in sheepskins. Again and again, frightening results on children's clothing and other items from testing laboratories unsettle many parents. With the STANDARD 100 by OEKO-TEX® and the new LEATHER STANDARD by OEKO-TEX®, OEKO-TEX® makes consumer labels available to retailers and manufacturers to help address the growing and affluent target group of health-conscious parents directly with respect to effective product safety.
...more
Sustainability
2017-08-09
These days, parents are not just concerned about quality and price when buying children's clothing. They also want to have the good feeling that their purchase decision was right with regards to sustainability. The MADE IN GREEN by OEKO-TEX® label creates clarity with this: Labelled articles are harmless to health and sustainably produced, according to the valid OEKO-TEX® guidelines. All of this is communicated transparently to parents on a small label.
...more
Sustainability
2017-08-08
Jeanologia guides the Indonesian textile industry in its transformation to efficiency and sustainability. It establishes its presence as an expert technology partner for production centers looking for products that are equally innovative and ecological.
...more
Sustainability
2017-08-01
Reverdia's Biosuccinium® has been used in the production of biobased materials for VAUDE's new Skarvan range. As part of the completely redesigned Summer 2018 Shoe Collection, they offer consumers a sustainable choice of trekking shoe with high-end design and were unveiled at the OutDoor 2017 show in Friedrichshafen, Germany.
...more
Sustainability
2017-06-15
Award Recognizes Company for Commercial Innovation in Biomaterials Space. DuPont was honored with the award for its innovation in the bio-based materials market and its commitment to shaping future development in the industry.
...more
Sustainability
2017-08-17
The United Nations Environment Programme has announced a shortlist of regional finalists for the inaugural Young Champions of the Earth prize, a global competition sponsored by Covestro that aims to identify, support and celebrate outstanding individuals aged 18-30 who have big ideas to protect or restore the environment.
...more
Sustainability
2017-08-17
PVH Corp. (NYSE:PVH) announced that the Company was honored with the Sustainability Award at the Accessories Council 21st Annual ACE Awards. The Award is a testament to the Company's sustainability accomplishments and ongoing commitment to making positive impacts for people, the environment and communities. The award was presented to PVH Corp. Chairman & CEO, Emanuel Chirico, by actress and fashion icon, Brooke Shields.
...more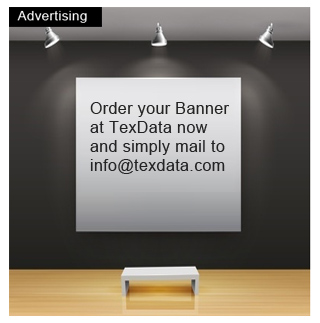 Older News

Sustainability
2017-04-27
EURATEX welcomes the European Commission new working document and the efforts of the European Parliament for global sustainable garment value chains and looks forward to supporting the achievement of concrete results in the next steps.
...more
Sustainability
2017-04-04
With its attributes 'renewable', 'recyclable' and 'biodegradable', the Bremen Cotton Exchange sees cotton as one of the most sustainable raw materials on the planet from an ecological, social and economic point of view.
...more
Sustainability
2017-03-30
In time for its 25-year anniversary, the OEKO-TEX® Association has expanded its product portfolio to cater for the leather sector with the LEATHER STANDARD by OEKO-TEX®. The first certifications are being carried out with the sheepskin producers G.L. Bowron and Gerberei Hofbrucker, as well as with the retail chain LIDL. The group from Neckarsulm, Germany, will use the LEATHER STANDARD by OEKO-TEX® for advertising purposes across Europe. Further certificates are expected to be granted soon.
...more
News Archive