Sustainability
2018-05-24
This morning, the coaches of the RadiciGroup Ski Club were presented with a new 100% nylon gilet, made by RadiciGroup with the collaboration of the companies in its 100% European production chain. The gilet will be worn in the future by all RadiciGroup Ski Club athletes. This monomaterial garment was developed within an ecodesign framework and can, therefore, be easily recycled mechanically at the end of its life, thus becoming a secondary raw plastic material to be used for technical and industrial applications.
...more
Sustainability
2018-05-17
ISKO, a leading, global denim ingredient brand, showcases the future of responsible denim at the Copenhagen Fashion Summit, 2018.
...more
Sustainability
2018-05-03
In the age of "fake news" and "greenwashing," it's no surprise that 64% of consumers in "The Key To Confidence: Consumers and Textile Sustainability—Mindsets, Changing Behaviors, and Outlooks" who were aware of eco-textiles claimed that they check at least some of the time to see if sustainability claims are true.
...more
Sustainability
2018-03-29
Recently, at the trade fair Mecspe in Parma, Italy (22 -24 March), RadiciGroup had the opportunity to present its experience in the area of sustainability during the series of meetings, Circular Economy Arena 4.0.
...more
Sustainability
2018-03-22
Enrique Silla, CEO at Jeanologia, with a view to the World Water Day, highlights that using a combination of their technologies "in 2025 all jeans in the world could be 100% water free". For Silla "with Jeanologia as the expert technology partner, it is possible, within a few years, for production to use zero water and create zero waste; increasing productivity and accelerating time to market".
...more
Sustainability
2018-05-24
With its LOW IMPACT DENIM (LID) collection the JACK & JONES brand which belongs to the Danish company BESTSELLER sets now new standards in the field of environmentally friendly jeans manufacturing.
...more
Sustainability
2018-05-20
ISKO is the first and only Turkish manufacturer to become a signatory member of ZDHC foundation. This decision highlights the company's commitment not to use harmful substances as a core part of its holistic Responsible Innovation™ vision.
...more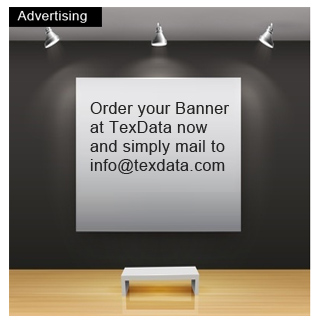 Older News

Sustainability
2018-04-05
The OEKO-TEX® Association is again making every effort to provide support in the areas of consumer protection and sustainability along the textile value creation chain in 2018. The modifications of the existing guidelines in the OEKO-TEX® product portfolio have now finally come into effect on 01 April 2018 following a three-month transition period and are valid for all certification systems and other services.
...more
Sustainability
2018-03-22
On the occasion of World Water Day, an annual event celebrated on 22 March, RadiciGroup and Geogreen want to draw special attention to some of the good practices that have become part of their everyday corporate life. Conserving water is one of the cornerstones of how their production and power plants operate. With every passing day, the two enterprises are setting increasingly more ambitious goals for consumption reduction, recycling and protecting biodiversity.
...more
Sustainability
2018-03-21
The Lenzing Group has published its current Sustainability Report 2017 on March 21, 2018, which is International Forest Day. The report underlines the successful efforts of the Lenzing Group in its role as one of the sustainability leaders in the wood-based cellulose fiber sector to make an important contribution to eco-friendly management along the entire value chain of the textile and nonwovens industry.
...more
News Archive