Sustainability
2017-12-07
The reality of the asphalt meets the romanticism of adventure. From New York via Tokyo to Berlin: all over the world, clothing made of functional materials and accessories with outdoor appeal are shown off in style by a fashion-loving target group. Urban Outdoor is the name of this global fashion trend. From 16-18 January 2018 at the Kraftwerk Berlin, Greenshowroom and the Ethical Fashion Show Berlin as well as the new Messe Frankfurt conference, FashionSustain and its motto "Run for Circularity", will show that it can also be sustainable.
...more
Sustainability
2017-12-07
Customers are particularly demanding if the textile has direct contact with skin. Since 1992, OEKO- TEX® has offered textile testing for harmful substances using independent laboratory tests. Yet customer consciousness towards textiles is constantly expanding and nowadays other questions are increasingly influencing purchasing decisions: Was this bedding produced under socially responsible and safe conditions?
...more
Sustainability
2017-11-29
ELG Carbon Fibre Ltd (ELG) and Land Rover BAR (Ben Ainslie Racing) are working together to ensure that the carbon fibre process waste and end-of-use components from the team are recycled as far as possible, to promote the most economic and environmentally efficient use of this valuable material.
...more
Sustainability
2017-11-28
Cone Denim and Unifi, Inc. (NYSE: UFI) are excited to introduce the latest in advanced stretch technology - S GENE® with REPREVE®. Combining the advanced stretch technology of S GENE with the superior sustainability and performance of REPREVE recycled polyester fiber, the newest S GENE denim offers the most advanced sustainable dual-core stretch denim on the market.
...more
Sustainability
2017-11-28
Climate change appears to be a bigger concern for consumers than recent media reports may have indicated. In the ground-breaking, global, quantitative consumer survey, "The Key to Confidence: Consumers and Textile Sustainability - Attitudes, Changing Behaviors, and Outlooks", commissioned by the OEKO-TEX® Association in commemoration of its 25th Anniversary, climate change ranked third on a list of sixteen modern day worries on the minds of today's consumers.
...more
Sustainability
2017-11-16
In honor of America Recycles Day, Unifi, Inc., (NYSC: UFI) the global leader in branded recycled performance fibers, announces the Company has recycled more than 10 billion plastic bottles. Building from that momentum, Unifi is targeting 20 billion bottles recycled by 2020 and 30 billion bottles by 2022. To recognize customers who have partnered for this achievement, Unifi is launching the REPREVE Champions of Sustainability Awards.
...more
Sustainability
2017-11-08
The Denver Broncos just got greener! New Era Cap – the official on-field hat of the National Football League (NFL) – announced the debut of its first-ever official NFL cap made with plastic bottles, thanks to the use of REPREVE® fiber. Starting on November 12, fans will be able to purchase the new, eco-friendly New Era caps at the Broncos Team Store at Sports Authority Field at Mile High during Broncos games. The REPREVE-based caps will come in multiple styles, including the 9FIFTY® and 9TWENTY®.
...more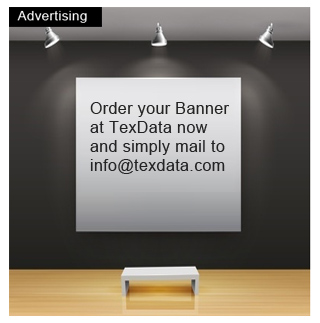 Older News

Sustainability
2017-10-12
Cotton is not only a fibre for the textile industry. Its sphere of influence goes much further: it is an essential economic factor for many farmers and workers in developing countries. Lately, the International Cotton Advisory Committee (ICAC), Washington, presented the results of a recent assessment of the number of people employed in the cotton sector. In its estimates for employment in cotton growing in the 2015/16 season, the ICAC assumes around 200 million people.
...more
Sustainability
2017-10-12
Organic cotton is in high demand on the world market. To guarantee that manufactured cotton is genuinely organic, laboratory testing is required. Whether cotton and cotton-based end products contain genetic modifications can therefore be reliably verified.
...more
Sustainability
2017-10-06
The RadiciGroup 2016 Sustainability Report has been officially released. The document – available in Italian and English – reports on the objectives and goals achieved by the Group in the field of economic, environmental and social sustainability, sets new challenges for the organization and communicates its performance to all stakeholders in a transparent way.
...more
News Archive