Sustainability
2018-10-04
RadiciGroup presents its 2017 Sustainability Report. Energy consumption and emissions down, training and added value up: the hallmarks of a Group that looks ahead by operating transparently and inclusively.
...more
Sustainability
2018-09-14
As an accredited test laboratory with over 1.000 staff worldwide, Hohenstein belongs to one of 18 institutes run by the OEKO-Tex® company and specialises in testing for toxic substances in textile products and textile components. Established two years ago, the ECO PASSPORT by OEKO-TEX® certification serves to examine textile chemicals used as aids in production. The article details the certification process using the example of Total's Lissolfix coning oil.
...more
Sustainability
2018-09-06
Should I order that cute romper suit in red or blue? For many parents today, this is definitely not the only question they ask. Instead, clothing and textile products that are harmless to health and manufactured in an environmentally friendly and socially acceptable manner are much more in demand. Of course, most parents still like to dress their children in trendy clothes. Independent product labels such as the STANDARD 100 by OEKO-TEX® or MADE IN GREEN by OEKO-TEX® make the buying decision much easier and prove that children's clothing can be fashionable, child-friendly and sustainable.
...more
Sustainability
2018-08-29
A new project aiming at raising awareness on the United Nations 17 Sustainable Development Goals among young people (below the age of 30): this is the ongoing initiative promoted by Global Young Voices (GYV) and supported by RadiciGroup.
...more
Sustainability
2018-08-02
Garmon Chemicals relaunches its commitment to an increasingly green and transparent use of chemicals. The new goal for the company, which in January 2018 has become part of the US Kemin Industries group, is to embark on an actual journey towards sustainability, integrating product innovation with increasingly distinctive strategic actions.
...more
Sustainability
2018-09-13
Textile Exchange and KPMG, one of the leading global advisory firms, joined forces to develop a Sustainable Development Goal (SDG) roadmap for the apparel, retail and textile sector: "Threading the Needle: Weaving the Sustainable Development Goals into the Textile, Retail and Apparel Industry."
...more
Sustainability
2018-09-13
Parkdale Advanced Materials, Inc., the innovative fibers and yarns division of Parkdale Inc., the world's leading manufacturer of spun yarns, and Intrinsic Textiles Group, LLC, have announced the formation of Intrinsic Advanced Materials, a joint venture to bring CiCLO Sustainable Textile Technology to market.
...more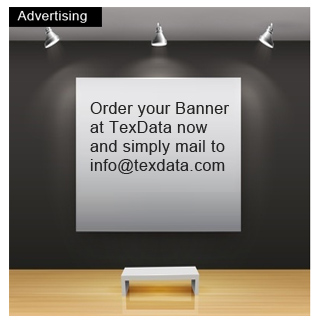 Older News

Sustainability
2018-08-01
Sustainability is more than an industry trend. By definition, it is a long-lasting key message for development, with more buyers looking to source environmentally-friendly products that are still competitively-priced. Responsible sources of specialty yarns, fancy yarns and chemical fibres are all on offer at this year's Autumn Edition of Yarn Expo, held from 15 – 17 October. For this Autumn Edition, Yarn Expo is set to take place concurrently with the biennial ITMA ASIA + CITME.
...more
Sustainability
2018-07-23
The project "Bio-degradable wet toilet tissue with the viscose speciality fibre VILOFT®" from the Bavarian viscose fibre manufacturer Kelheim Fibres has been awarded the Lighthouse by the Bavarian Environmental Cluster.
...more
Sustainability
2018-07-19
Beaulieu Yarns, the global supplier of high-quality synthetic polyamide and polypropylene yarns, is the proud recipient of the Green Product Award 2018 Material category for its EqoBalance® family of "biomass-balance" yarns.
...more
News Archive