Sustainability
2018-03-01
Levi Strauss & Co. announced a transformative new operating model that will create a more sustainable supply chain and a cleaner jean. Called Project F.L.X. (future-led execution), this new model replaces manual techniques and automates the jeans finishing process, allowing the company to reduce the number of chemical formulations used in finishing from thousands to a few dozen.
...more
Sustainability
2018-03-05
From a young age, we use leather products in all areas of life – from baby play rugs made of sheepskin to footwear, sophisticated designer furniture, and seats in aeroplanes, trains and cars. Reliable verification that leather articles do not contain any harmful substances, such as the allergenic Chrom-VI, represents a valuable decision-making tool for all consumers.
...more
Sustainability
2018-02-22
The Albstadt-based circular knitting machine manufacturer Mayer & Cie. yesterday received an IKU award. The SME won a Climate and Environment Innovation Prize (IKU) for its spinitsystems spinning and knitting technology. The Federal Environment Ministry (BMUB) and the Federation of German Industries (BDI) award IKU prizes every other year for innovations "that mark new departures in climate and environmental protection".
...more
Sustainability
2018-02-19
The Sustainable Apparel Coalition (SAC) and the Partnership for Sustainable Textiles today announced a strategic cooperation that will contribute to better working conditions and increased environmental protection across global textile supply chains. Both parties have signed a letter of intent expressing their ambition to align requirements, tools, and verification systems. In addition, joint member companies can make use of joint activities and shared information in the future.
...more
Sustainability
2018-02-05
Archroma, a global leader in color and specialty chemicals, today announced it has signed a Memorandum of Understanding (MoU) with World Wide Fund for Nature (WWF Pakistan). The MoU paves the way for formal cooperation between the two institutions in Pakistan, leading to projects mainly related to water conservation in the textile industry there.
...more
Sustainability
2018-03-08
The Dow Chemical Company will launch ECOFAST™ Pure Sustainable Textile Treatment at the American Association of Textile Chemists and Colorists (AATCC) International Conference beginning today. This breakthrough technology enables unique, brighter colors on natural textiles and significantly improves resource efficiency during the dyeing process.
...more
Sustainability
2018-03-07
The Bavarian Viscose speciality fibre manufacturer Kelheim Fibres has earned the U.S. Department of Agriculture (USDA) Certified Biobased Product label. The products DANUFIL®, GALAXY® and VILOFT® are now able to display a unique USDA label that highlights their biobased origin.
...more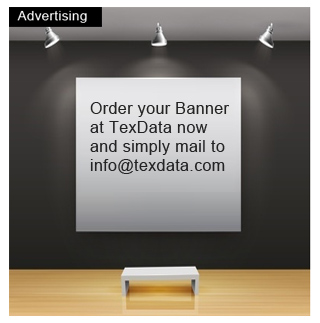 Older News

Sustainability
2018-01-17
The unique testing process developed with Hohenstein tests the sun protection factor of textiles in a practice-focused and realistic manner under typical usage conditions and makes an important contribution to consumer safety.
...more
Sustainability
2018-01-04
Archroma, a global leader in color and specialty chemicals, has become a signatory of the United Nations Global Compact, joining the world's leading voluntary corporate social responsibility initiative, with more than 9,500 participating companies from 160 countries.
...more
Sustainability
2018-01-03
In 2018, the OEKO-TEX® Association endeavours to provide further targeted support on issues relating to consumer protection and sustainability throughout the textile value creation chain. The existing guidelines of the OEKO-TEX® product portfolio were updated on 02 January. The new regulations come into effect on 01 April 2018 for all certification systems and other services, following a three-month transition period.
...more
News Archive