Sustainability
2018-08-01
Sustainability is more than an industry trend. By definition, it is a long-lasting key message for development, with more buyers looking to source environmentally-friendly products that are still competitively-priced. Responsible sources of specialty yarns, fancy yarns and chemical fibres are all on offer at this year's Autumn Edition of Yarn Expo, held from 15 – 17 October. For this Autumn Edition, Yarn Expo is set to take place concurrently with the biennial ITMA ASIA + CITME.
...more
Sustainability
2018-08-02
Garmon Chemicals relaunches its commitment to an increasingly green and transparent use of chemicals. The new goal for the company, which in January 2018 has become part of the US Kemin Industries group, is to embark on an actual journey towards sustainability, integrating product innovation with increasingly distinctive strategic actions.
...more
Sustainability
2018-07-23
The project "Bio-degradable wet toilet tissue with the viscose speciality fibre VILOFT®" from the Bavarian viscose fibre manufacturer Kelheim Fibres has been awarded the Lighthouse by the Bavarian Environmental Cluster.
...more
Sustainability
2018-07-19
Beaulieu Yarns, the global supplier of high-quality synthetic polyamide and polypropylene yarns, is the proud recipient of the Green Product Award 2018 Material category for its EqoBalance® family of "biomass-balance" yarns.
...more
Sustainability
2018-07-19
Lenzing – The Lenzing Group, producer of botanic fibers from wood, expands its environmental leadership commitment. As a leader in wood-based cellulosic fibers, Lenzing has particular responsibility and ambition to help raising the bar in sustainability in the textile and nonwovens industries. To fulfill this vision, Lenzing is continuing its ambitious roadmap by investing more than EUR 100 mn in sustainable manufacturing technologies and production facilities until 2022.
...more
Sustainability
2018-08-16
The Cotton + Corn program aims to produce footwear with "things that grow" in order to create sustainable products. The sneaker, the NPC UK Cotton + Corn, is constructed from an upper made of 100% cotton, and a corn-based sole. The shoe has insoles that are derived from castor bean oil and comes in packaging that is 100% recycled.
...more
Sustainability
2018-08-02
OEKO-TEX® announces that its ECO PASSPORT certification has been recognized as a LEVEL 3 ZDHC MRSL Conformance Indicator for the ZDHC Roadmap To Zero Programme. The ZDHC organization's Manufacturing Restricted Substances List (ZDHC MRSL) is implemented in connection with the ZDHC Gateway-- Chemical Module.
...more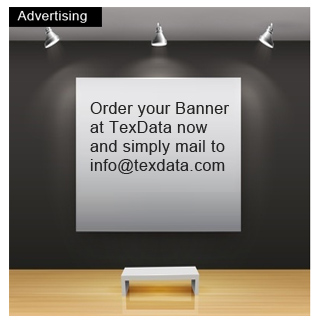 Older News

Sustainability
2018-06-21
Beaulieu International Group (B.I.G.) today announced the results of its global multimodal logistics platform which uses waterway transport to reduce its dependency on truck transport. This successful programme reduced the company's container transport-related CO2 emissions by 36% in 2017 and is scheduled to achieve a further 55% reduction in the coming years.
...more
Sustainability
2018-06-13
Garmon Chemicals, CCI, COTTONSMITH, a COTTON USA brand license, and the College of Fashion and Design, Donghua University, jointly held the event "Cotton Creation Era - Denim Creative Design Award Ceremony" at Naked Hub in Shanghai. From cotton elds to clothing, from soil to ready-made garments, all parties work together to innovate cotton life and promote the traceability and sustainability of cotton raw materials and fabrics, design and production.
...more
Sustainability
2018-05-31
EDANA and INDA, the leading global trade associations representing consumer wipes manufacturers and supply chains, announce publication of an update to their strict guidelines for labelling of non-flushable wipes and for assessing the flushability of disposable nonwoven wipes.
...more
News Archive