Sustainability
2017-05-22
The trade fair duo Greenshowroom and Ethical Fashion Show Berlin will start the coming summer season with a new location, fresh impetus and a special focus on retail. The new Funkhaus Berlin abode in particular has met with great enthusiasm and promises to give the three-day fashion event during the Berlin Fashion Week (4-6 July 2017) an extra boost.
...more
Sustainability
2017-06-15
Award Recognizes Company for Commercial Innovation in Biomaterials Space. DuPont was honored with the award for its innovation in the bio-based materials market and its commitment to shaping future development in the industry.
...more
Sustainability
2017-05-18
Archroma, a global leader in color and specialty chemicals, today announced its latest collaboration with Patagonia, the American clothing company founded by Yvon Chouinard in 1973.
...more
Sustainability
2017-05-11
At Techtextil in Frankfurt from 9 - 12 May 2017, Lenzing is presenting for the very first time the botanic solution for agriculture featuring Lenzing™ fibers.
...more
Sustainability
2017-04-04
With its attributes 'renewable', 'recyclable' and 'biodegradable', the Bremen Cotton Exchange sees cotton as one of the most sustainable raw materials on the planet from an ecological, social and economic point of view.
...more
Sustainability
2017-04-27
EURATEX welcomes the European Commission new working document and the efforts of the European Parliament for global sustainable garment value chains and looks forward to supporting the achievement of concrete results in the next steps.
...more
Sustainability
2017-03-30
In time for its 25-year anniversary, the OEKO-TEX® Association has expanded its product portfolio to cater for the leather sector with the LEATHER STANDARD by OEKO-TEX®. The first certifications are being carried out with the sheepskin producers G.L. Bowron and Gerberei Hofbrucker, as well as with the retail chain LIDL. The group from Neckarsulm, Germany, will use the LEATHER STANDARD by OEKO-TEX® for advertising purposes across Europe. Further certificates are expected to be granted soon.
...more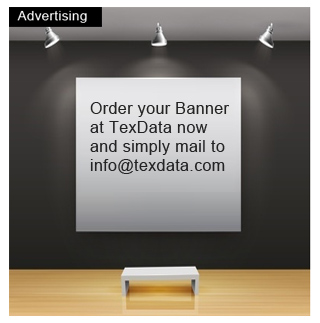 Older News

Sustainability
2017-02-23
Textile Exchange, the global nonprofit organization that works to make the textile industry more sustainable, is calling for papers for the 2017 Textile Sustainability Conference which will take place in Washington, D.C. from 9th to 13th October. This year' s conference motto is 'United in Action: Catalyzing the Sustainable Development Goals in Textiles'.
...more
Sustainability
2017-02-23
Lenzing Viscose® and Lenzing Modal® fibers including all their product families were awarded the Biobased Product Label granted by the U.S. Department of Agriculture (USDA). The prestigious certification is further proof that all standard types of fibers produced by Lenzing are fully derived from the natural and renewable raw material wood.
...more
Sustainability
2017-02-09
More and more companies are committed to greater sustainability and efficient resource use in production. A manufacturer of sandwich panels, BASF customer Falk Bouwsystemen B.V., Netherlands, also endeavors to supply its customers with products contributing to the use of renewable resources. To promote sustainable production throughout the value chain, BASF has developed the biomass balance approach and thus supports customers' innovation and performance efforts.
...more
News Archive