Textiles & Apparel / Garment
2017-10-05
The Munich Fabric Start tradefair awarded Schoeller with a Hightex Award for excellence in sustainability. The awarded Schoeller product is a schoeller®- soft-shell fabric with ECONYL® yarn, which received 2nd place. The Hightex Award is the innovation prize of Munich Fabric Start at Keyhouse as a recognition of outstanding performance in terms of forward-looking product development.
...more
Textiles & Apparel / Garment
2017-09-21
200 exhibitors are expected at MAROC IN MODE and MAROC SOURCING (October 26-27, 2017) in Marrakech. While MAROC IN MODE presents Moroccan producers of all fashion segments, MAROC SOURCING is catered to suppliers of the apparel business, including fabrics, components, but also technical novelties. Renowned visitors from all over Europe have already confirmed their attendance, including fast fashion chains.
...more
Textiles & Apparel / Garment
2017-09-21
CHIC Autumn welcomes around 850 exhibitors - thereof around 400 from 20 foreign nations and regions - at the National Exhibition & Convention Center in Shanghai. CHIC offers the most important platform in the fashion business and enables international fashion brands to experience face-to-face discussions in order to explore the chances of exporting to China. The immense consumer market with over 1.3 billion people is worth to be discovered and to be dealt with.
...more
Textiles & Apparel / Garment
2017-09-15
The four-year innovative partnership between the non-profit H&M Foundation and The Hong Kong Research Institute of Textiles and Apparel (HKRITA) finds groundbreaking solutions to recycle blend textiles into new fabrics and yarns – without any quality loss – through a hydrothermal (chemical) process. The technology will be scaled up and made available to the global fashion industry. The finding is a major breakthrough in the journey towards a closed loop for textiles.
...more
Textiles & Apparel / Garment
2017-09-13
Examples of sustainability in the textile industry are all around us nowadays, and for buyers at next month's Intertextile Shanghai Apparel Fabrics, no matter where they are throughout the fair, they will also be within easy reach of sustainable products, solutions and resources. The centre of sustainability at the fair is the All About Sustainability zone (hall 5.2), but eco-friendly products and companies can also be found in Beyond Denim (7.2), Functional Lab (5.2), SalonEurope (6.2) and Accessories Vision (4.2) to name just a few.
...more
Textiles & Apparel / Garment
2017-10-08
Teijin Limited announced today that Teijin Frontier Co., Ltd. Opening a new window, the Teijin group's fiber-product converting company, and Nantong Teijin Co., Ltd. Opening a new window, the group's textile manufacturing and sales company based in Nantong, China, will participate in Intertextile Shanghai Apparel Fabrics–Autumn Edition 2017, one of the world's biggest and most comprehensive exhibitions of apparel fabric and accessories. The show will be held at the National Exhibition and Convention Center in Shanghai from October 11 to 13.
...more
Textiles & Apparel / Garment
2017-09-04
In the entire process of creating a garment, the accessories used might be the smallest part and applied at the very end, but they can have an outsized impact on the final look of the garment. These small pieces will also have a larger-than-life impact at next month's Intertextile Shanghai Apparel Fabrics, with an extra Accessories Vision hall (West Hall) added to the existing hall 4.2 to accommodate the more than 630 fashion and garment accessories exhibitors participating this year.
...more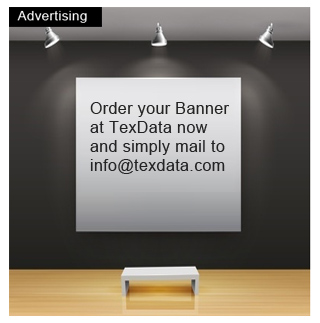 Older News

Textiles & Apparel / Garment
2017-08-24
The concept of what is fashionable is subjective, not to mention evolving on a near daily basis and varying from market to market. But with over 4,500 exhibitors from nearly 30 countries under one roof at October's Intertextile Shanghai Apparel Fabrics, there is something for everyone's unique fashion tastes at the industry's leading trade fair for the autumn / winter season.
...more
Textiles & Apparel / Garment
2017-08-17
The fashion industry in South China is alive and well if the results of last month's Intertextile Pavilion Shenzhen are any indication. Located in China's ladieswear hub, the fair underscored not only the energy in the local market, but also a number of trends in both the domestic and international apparel fabrics and accessories industries.
...more
Textiles & Apparel / Garment
2017-08-07
New knitted fabrics from eschler®, a schoeller® brand make an impact in function and unique design. Developed in Switzerland by the leading textile company in woven and knitted fabrics, and produced on high-tech machinery under strict ecological conditions, the collection features practical grip function, the new X4zol™-J fibres from Lubrizol, interesting structures and super-light elastic 2 ½ layer laminates.
...more
News Archive