Textiles & Apparel / Garment
2017-08-17
The fashion industry in South China is alive and well if the results of last month's Intertextile Pavilion Shenzhen are any indication. Located in China's ladieswear hub, the fair underscored not only the energy in the local market, but also a number of trends in both the domestic and international apparel fabrics and accessories industries.
...more
Textiles & Apparel / Garment
2017-08-07
New knitted fabrics from eschler®, a schoeller® brand make an impact in function and unique design. Developed in Switzerland by the leading textile company in woven and knitted fabrics, and produced on high-tech machinery under strict ecological conditions, the collection features practical grip function, the new X4zol™-J fibres from Lubrizol, interesting structures and super-light elastic 2 ½ layer laminates.
...more
Textiles & Apparel / Garment
2017-08-02
Freudenberg Performance Materials opened its first Shirt Technology Center in China at the Nantong facility in June. The world's leading specialist in woven, knitted and nonwoven interlinings is thus expanding its service and support for shirt manufacturers in the country. The support offered by the center covers the fit, processing and uses of interlinings and collars. Together with their customers, the Freudenberg specialists develop perfect collars and interlinings meticulously designed down to the last detail. The center provides shirt manufacturers with complete sample collars, thus enabling them to speed up start of production.
...more
Textiles & Apparel / Garment
2017-08-01
Reverdia's Biosuccinium® has been used in the production of biobased materials for VAUDE's new Skarvan range. As part of the completely redesigned Summer 2018 Shoe Collection, they offer consumers a sustainable choice of trekking shoe with high-end design and were unveiled at the OutDoor 2017 show in Friedrichshafen, Germany.
...more
Textiles & Apparel / Garment
2017-07-31
With the pace of change in the textile industry seeming to increase at an ever faster rate, it's becoming more and more important to stay ahead of the curve. Buyers looking for the latest innovations and technology will be well provided for this October, as Intertextile Shanghai Apparel Fabrics plays host to some of the industry's leading innovators such as DuPont, Eastman Chemical, FENC, Hyosung, INVISTA, Lenzing, Nilit, The Chemours Company, Toray and Unifi, not to mention the hundreds of smaller companies from Mainland China, Korea, Taiwan and elsewhere that are pushing the boundaries of what's possible with apparel fibres and fabrics.
...more
Textiles & Apparel / Garment
2017-07-26
As the global apparel fabrics and accessories industry prepares to gather in Shanghai this October for Intertextile Shanghai Apparel Fabrics – including suppliers from 25-plus countries and trade buyers from around 100 countries – exhibitors are gearing up for yet another edition of strong results. Occurring towards the end of the autumn / winter sourcing period, buyers come to the fair well informed of next season's trends, and are in a unique position to be able to make their purchasing decisions from the around 4,500 exhibitors that will be present.
...more
Textiles & Apparel / Garment
2017-07-25
Feather-weight, metallic reflective effects, concealed function and natural fiber qualities with bio technologies are just some of the highlights of the current Schoeller collections. Developed and produced among the mountains of Switzerland, innovation, comfort, appearance and ecology have always played a central role in Schoeller textiles.
...more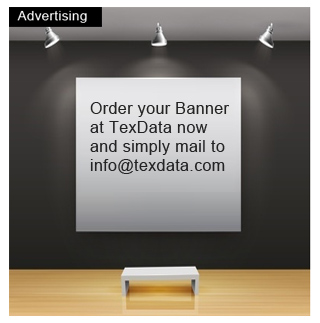 Older News

Textiles & Apparel / Garment
2017-07-05
721 exhibitors from seven countries and regions are ready to energise the industry between the two main sourcing seasons as the 2017 edition of Intertextile Pavilion Shenzhen commences tomorrow in halls 6, 7 and 9 of the Shenzhen Convention & Exhibition Center. Catering to the strong demand in the South China market, the fair will cover an impressive scope of high-quality apparel fabrics and accessories as well as services for mid- to high-end ladieswear and menswear markets.
...more
Textiles & Apparel / Garment
2017-07-04
The 24th Hong Kong Fashion Week for Spring/Summer will run from 10-13 July 2017 at the Hong Kong Convention and Exhibition Centre under the theme Style in Motion. The four-day fair welcomes some 1,100 exhibitors from 19 countries and regions, along with new comers from Canada, Nepal, Saudi Arabia and Vietnam to showcase latest fashions, garments, accessories, fabrics and related professional services.
...more
Textiles & Apparel / Garment
2017-06-27
More exhibitors, more themes, and more than 21,000 trade visitors from 90 countries again. The outdoor trend continues. "The Outdoor is an important marketplace and compass for the global outdoor industry, the 24th edition of the show confirmed its role as Europe's leading trade show, with plentiful sunshine and a unique atmosphere," concluded Klaus Wellmann, CEO Messe Friedrichshafen, at the end of the four-day industry showcase on Wednesday. The new show dates in June - one month earlier - met with widespread approval and provide an optimal basis for the coming business year.
...more
News Archive