Textiles & Apparel / Garment
2017-11-16
New York City - After the success of Texworld USA in July, the important global sourcing show will be returning to the Javits Convention Center January 22-24, 2018. Texworld USA is a dynamic industry event and business platform bringing together the best apparel fabric, trims and accessory suppliers in the heart of New York City from around the world.
...more
Textiles & Apparel / Garment
2017-11-15
This year's MAROC IN MODE & SOURCING IN MAROC edition in Marrakech, organized by the Moroccan association AMITH with the support of the Ministry of Industry and Maroc Export showed clear signs of growth in the textile industry.
...more
Textiles & Apparel / Garment
2017-11-08
The global leading innovator in denim and woven technologies reveals its developments combining textile performance and undeniable style: the ISKO ARQUAS platform and its inspirational style moods fit every moment of the active lifestyle, bending the rules and reshaping fashion.
...more
Textiles & Apparel / Garment
2017-11-01
Intertextile Shanghai concluded its 2017 Autumn Edition on 13 October as the strong business results and praise from the worldwide participants once again affirmed its reputation as the world's most effective apparel fabrics and accessories trade event in terms of boosting sales and product sourcing. Knowing the fair covered an all-encompassing range of products that cater to all sourcing needs, 77,883 buyers travelled from 102 countries and regions (2016: 73,927, 90 countries and regions) to Shanghai to source.
...more
Textiles & Apparel / Garment
2017-10-26
First Ethiopia, then South Africa and shortly Morocco: Messe Frankfurt is expanding its portfolio of textile trade fairs on the African continent. With its forthcoming cooperation with the two trade fairs Maroc in Mode and Maroc Sourcing, the global market leader for textile trade fairs is expanding its presence in North West Africa.
...more
Textiles & Apparel / Garment
2017-10-26
A total of 65,722 professional visitors attended CHIC 2017 Autumn. Special focus has been put on new and innovative collections. More than before retailers are looking for higher qualities and debut luxury collections. In addition China's intensive endeavours for a clean planet play an important role in the fashion business. A 'Green Thread' ran through the entire CHIC Autumn 2017.
...more
Textiles & Apparel / Garment
2017-10-19
DuPont™ Sorona®, INVISTA's CORDURA® brand, and DuPont Tate & Lyle Bio Products will be giving workwear brands a sneak peek of new developmental fabrics in the next chapter of a series of more innovative, enhanced sustainable textile solutions for workwear and outdoor wear at the A+A Show, Hall 9/E39, October 17-20, 2017, in Dusseldorf, Germany.
...more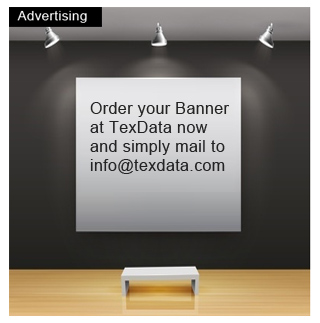 Older News

Textiles & Apparel / Garment
2017-10-08
Teijin Limited announced today that Teijin Frontier Co., Ltd. Opening a new window, the Teijin group's fiber-product converting company, and Nantong Teijin Co., Ltd. Opening a new window, the group's textile manufacturing and sales company based in Nantong, China, will participate in Intertextile Shanghai Apparel Fabrics–Autumn Edition 2017, one of the world's biggest and most comprehensive exhibitions of apparel fabric and accessories. The show will be held at the National Exhibition and Convention Center in Shanghai from October 11 to 13.
...more
Textiles & Apparel / Garment
2017-10-05
The Munich Fabric Start tradefair awarded Schoeller with a Hightex Award for excellence in sustainability. The awarded Schoeller product is a schoeller®- soft-shell fabric with ECONYL® yarn, which received 2nd place. The Hightex Award is the innovation prize of Munich Fabric Start at Keyhouse as a recognition of outstanding performance in terms of forward-looking product development.
...more
Textiles & Apparel / Garment
2017-09-21
200 exhibitors are expected at MAROC IN MODE and MAROC SOURCING (October 26-27, 2017) in Marrakech. While MAROC IN MODE presents Moroccan producers of all fashion segments, MAROC SOURCING is catered to suppliers of the apparel business, including fabrics, components, but also technical novelties. Renowned visitors from all over Europe have already confirmed their attendance, including fast fashion chains.
...more
News Archive