Textiles & Apparel / Garment
2018-03-12
The eyes of the textile world will be on Shanghai from this Wednesday, when Intertextile Shanghai Apparel Fabrics – Spring Edition is joined by four other international textile fairs to create the industry's biggest spring / summer gathering of the entire supply chain. For Intertextile Shanghai alone, a total of 3,386 exhibitors from 22 countries and regions will feature this year, making this the largest Spring Edition in history.
...more
Textiles & Apparel / Garment
2018-03-08
With an expected 3,300-plus suppliers and 70,000 trade buyers from around the world all under one roof at this month's Intertextile Shanghai Apparel Fabrics – not to mention four concurrent textile fairs – there is no better event to discover S/S 19 trends & product innovations, network with industry peers and get a feel for where the textile sector is heading in the coming months.
...more
Textiles & Apparel / Garment
2018-03-05
Despite the economic ups and downs in China over the last few years, demand for premium European textiles remains high. Whether it be premium wool for the flourishing suiting market, ladieswear fabrics, lace & embroidery for high-end domestic brands each with hundreds of stores across the country, innovative yarns & fabrics for the booming sports and activewear sectors, or original pattern designs for the thousands of new online fashion brands, European suppliers remain the go-to option for Chinese buyers looking for quality and style.
...more
Textiles & Apparel / Garment
2018-02-26
For buyers that prioritise having the widest range of sourcing options in one place, their best bet is March's Intertextile Shanghai Apparel Fabrics. Boasting pavilions from Japan, Korea, Pakistan and Taiwan, individual exhibitors from Hong Kong, India, Indonesia and Vietnam, not to mention 2,800-plus Chinese exhibitors, the fair is the largest gathering of Asian suppliers under one roof for the spring / summer sourcing season. To ensure convenience for buyers, international exhibitors are grouped by country or region, while Chinese exhibitors are located in product halls including fabrics for casualwear, functional wear / sportswear, ladieswear, lingerie & swimwear, shirting and suiting, as well as for accessories and denim.
...more
Textiles & Apparel / Garment
2018-02-14
The 2018 Autumn Edition of Intertextile Shanghai Apparel Fabrics will take place earlier this year, with the industry's leading trade fair running from 27 – 29 September instead of its usual October timing. It will be held again at the National Exhibition and Convention Center (Shanghai), its home since 2015. The 2017 fair played host to 4,538 exhibitors from 32 countries and regions, and 77,883 trade buyers from 102 countries and regions.
...more
Textiles & Apparel / Garment
2018-02-08
Buyers looking for premium wool fabrics will be spoilt for choice at next month's Intertextile Shanghai Apparel Fabrics. The epicentre for those with this product on their sourcing checklist is the Premium Wool Zone, with mills from the UK, Italy, France, Peru and elsewhere located here, while the Italy Pavilion also includes a number of quality wool suppliers. Rounding out the sourcing options, and adding further quality and price variety, are the 180-plus domestic wool suppliers in hall 6.1.
...more
Textiles & Apparel / Garment
2018-02-01
ISPO Munich, the world's largest sports trade show, ends today. The snowy setting boosted interest in winter sports products and filled the corridors during the four-day event. In addition to the latest winter sports equipment, the 2,801 companies at the fair showcased innovations and trends in the areas of outdoor and health & fitness. The focal point was the increasing digitalization of the sporting goods industry, a topic that was explored in the new format ISPO Digitize.
...more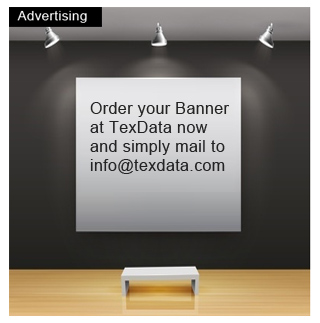 Older News

Textiles & Apparel / Garment
2018-01-17
The global apparel fabrics and accessories industry is gearing up for its key spring summit – one of the trade fair highlights of the year where the entire sector gathers to do business, discover the latest fashion trends, find new innovations and discuss what's in store for the year ahead. Intertextile Shanghai Apparel Fabrics – Spring Edition returns from 14 to 16 March following strong results in its two editions last year. The 2017 spring fair was the most international yet, with over 71,000 trade buyers from 103 countries and regions doing business with more than 3,300 exhibitors from 26 countries and regions.
...more
Textiles & Apparel / Garment
2018-01-15
Organised by the Hong Kong Trade Development Council (HKTDC), the 49th edition of Hong Kong Fashion Week for Fall/Winter started its four-day run today and continues through 18 January at the Hong Kong Convention and Exhibition Centre (HKCEC). Featuring some 1,400 exhibitors from 13 countries and regions, the fair showcases the latest fashion designs, garments, fashion accessories, fabrics and clothing accessories.
...more
Textiles & Apparel / Garment
2018-01-10
Matthew Miller and Bodice - from the British Isles and India - were today announced the winners of the menswear and womenswear 2017/2018 International Woolmark Prize, presented at a special event during Pitti Uomo at Stazione Leopolda in Florence. In addition, the USA's DYNE was announced the winner of the inaugural Innovation Award.
...more
News Archive