Associations
2013-04-25
29 German textile machinery manufacturers presented their latest solutions on occasion of the VDMA conference "German Technology meets Indonesian Textile" from 16th to 17th April 2013 in Jakarta. More than 300 high-ranking technical experts and decision makers from the Indonesian textile industry attended the technology lectures, the B2B meetings and a panel discussion on industrial textiles, sustainability and life-cycle-costs.
Associations
2013-04-24
This March 2013, more than 100 Indian textile producers in DELHI and more than 200 in SURAT attended the seminars organized by the French Trade Commission-Ubifrance & UCMTF (the French Textile Machinery Manufacturers' Association), under the patronage of the Embassy of France in India and the Office of the Textile Commissioner, Ministry of Textiles, Govt. of India. Such a success, although not a surprise, was above expectations.
Associations
2013-04-12
When the largest fair of technologies for the textile industry in the Southeast "Textnotêxtil Brasil" will open its doors at the 15th April there will be fourteen textile machinery companies from Germany to presenting their latest solutions.
Associations
2013-04-11
The Chinese textile industry is increasingly paying attention to issues such as energy savings and low environmental impact for production processes – in response to which the Italian textile machinery sector will be presenting its sustainable technology at Nanjing on May 21.
Associations
2013-04-10
"Despite all uncertainties, we are able to confirm our 2 percent growth forecast for 2013", VDMA Executive Director Dr. Hannes Hesse announced at the VDMA press conference on the occasion of the Hannover Messe 2013.
Associations
2013-05-13
Following a 2012 already suffering from an 11% drop in production, Italy's textile machinery sector has opened 2013 with a negative order intake compared to the previous quarter.
Associations
2013-05-04
Indonesia is proving to be a Country with solid economic growth. Its local textile industry is a dominant force in a broad competitive recovery, and Italian machinery manufacturers are looking to consolidate their presence by participating in the "Sistema Italia" mission (6-8 May 2013), organized by ICE- the Italian Trade Promotion Agency.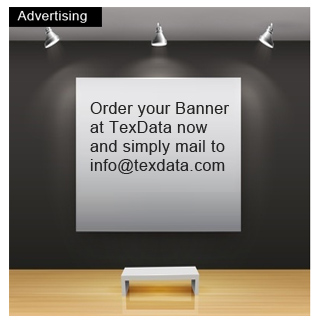 Older News

Associations
2013-02-15
Orders of textile machinery are on the rise for both the domestic and foreign markets. Salmoiraghi: "What's needed now is to boost investments in capital goods and work together in foreign markets."
Associations
2013-01-14
The International OEKO-TEX® Association are currently working on an optimised, independent certification for environmentally friendly and socially responsible companies. The objective is to provide globally operating textile brands, retail companies and manufacturers along the textile value chain with trustworthy and transparent documentation of their sustainable production conditions.
Associations
2012-11-26
The year 2013 will be marked by a push towards internationalization. This is the primary objective emerging from the initiatives promoted by ACIMIT (the Association of Italian Textile Machinery Manufacturers) for the upcoming year, and approved at the Association's Board of Directors meeting held last 13 November.
News Archive