Associations
2017-04-13
Switzerland's textile machinery suppliers, organised by the national association Swissmem, held a two-day symposium in early April in Cairo. The objective was to strengthen the already well-established industrial ties between Egypt and Switzerland and to initiate a major step towards the revival of the Egyptian textile manufacturing sector.
...more
Associations
2017-04-05
The VDMA Textile Machinery Association will host B2B Forums and Technology Conferences on November 6, 2017 in Charlotte (NC), USA, and on November 8 - 9, 2017 in Mexico City. Industry experts from well-known VDMA member companies will present practice-oriented technology topics to decision-makers from the local textile industries, such as fiber & yarn, apparel, home textile & carpet, technical textiles, nonwovens & composite industry.
...more
Associations
2017-04-03
The Chinese government announced a new target price for cotton grown in Xinjiang last month of 18,600 yuan per ton (approximately U.S. 122 cts/lb using current exchange rates), unchanged from 2016, and will be in effect through the 2019 planting season. In order to maintain a stable supply of cotton, the subsidy will also only apply to output less than 85% of the average annual production grown from 2012-2014 (around 7 million tons). The level of subsidy for extra-long staple cotton will remain unchanged at 1.3 times the price of upland cotton.
...more
Associations
2017-03-28
Once again, at Techtextil Frankfurt, next May 2017, French machinery will emphasize on their strategic partnerships with technical textiles manufacturers.
...more
Associations
2017-03-06
Around 70 Italian machinery manufacturers are slated to take part in the upcoming edition of Techtextil Frankfurt, the world's largest industry event for technical textiles; a number that has grown over the years, and a testament to the interest Italy's textile machinery sector places in the technical and innovative textiles market.
...more
Associations
2017-02-24
An essential production hub for the garments manufacturing sector thanks to its low labour costs, Vietnam is currently a major industry supplier for both the European and U.S. markets. In light of the growing importance of Vietnam's textile and garments industry worldwide, the need for upgrading and technologically modernizing production facilities has become a priority for local authorities.
...more
Associations
2017-02-16
The orders index for textile machinery compiled by ACIMIT, the Association Italian Textile Machinery Manufacturers, for the period from October to December 2016 rose by 5% compared to the same period for the previous year. The value of the index thus came in at 94.2 points (basis: 2010=100).
...more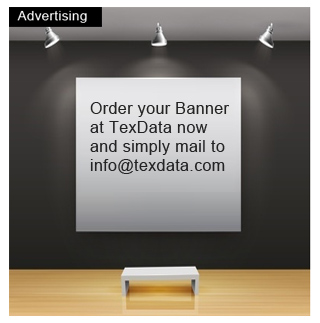 Older News

Associations
2017-01-09
EURATEX welcomes Mr. Klaus Huneke as its President taking the office in January 2017 for a two-year term. Mr. Huneke, succeeding Sege Piolat who headed EURATEX during the last two years, pointed out: "Serge Piolat achieved impressive results in strengthening the voice of the European textile and clothing industry. To further enhance our industry my intention is to focus on few strategic priorities such as better communication towards policymakers and stakeholders on the excellence of our innovation and sustainability, enhancing EU competitiveness and greater participation of companies in innovation."
...more
Associations
2017-01-02
INDA, the Association of the Nonwoven Fabrics Industry, is accepting nominations for the prestigious World of Wipes Innovation Award®. The Award recognizes and rewards a product or technology innovation within the entire wipes value chain that expands the use of nonwoven fabrics and demonstrates advancements in creativity, novelty of approach, uniqueness, and technical sophistication.
...more
Associations
2017-01-02
A new report published by INDA, the Association of the Nonwoven Fabrics Industry, forecasts excellent growth in the global and regional nonwovens wipes markets through the next four years.
...more
News Archive