Textile chemistry
2018-09-20
Start-ups in chemistry stand for innovation and entrepreneurship, but deserve more attention. With new awards for young start-up teams and university spin-offs, Covestro is setting an example for the chemical industry: the best ideas will be systematically promoted and linked with the economy. The polymer company has honored founders with ideas for innovative, sustainable materials both in the context of the University Innovation Challenge in Frankfurt am Main and at the new Chem Start-up Award in Cologne.
...more
Textile chemistry
2018-09-13
Archroma will be presenting its innovative color palette for the textile industry, the 'Color Atlas by Archroma®', which contains more than 4,300 colors on cotton poplin, and an online version compatible with mobile tools.
...more
Textile chemistry
2018-09-07
Huntsman Textile Effects introduces UNIVADINE® E3-3D next-generation diffusion accelerant to help mills achieve high-performance dyeing of polyester, microfibers and blends in an environment-friendly way that complies with current and anticipated industry sustainability standards.
...more
Textile chemistry
2018-08-17
Huntsman Textile Effects is pleased to announce the appointment of Rajiv Banavali as its new Global Vice President of Research and Technology, effective August 10. Rajiv will join the Textile Effects senior management as part of its global leadership team and will report directly to Rohit Aggarwal, President Textile Effects.
...more
Textile chemistry
2018-08-13
Huntsman Textile Effects and ICI Pakistan today entered into a strategic collaboration under which ICI Pakistan will market and distribute Huntsman's wide range of high-quality textile dyes, chemicals, digital inks and services in Pakistan. The collaboration will combine Huntsman Textile Effects' global experience in downstream marketing, product innovation and product stewardship with ICI Pakistan's extensive and well established local network of customers and suppliers.
...more
Textile chemistry
2018-10-11
Huntsman Textile Effects and The Chemours Company FC, LLC ('Chemours') have agreed to expand their long-term alliance in the area of durable water repellence (DWR). By combining the strengths of both companies in innovation, technical support and marketing, the expanded co-operation unlocks the full potential of the alliance to develop and deliver new, sustainable DWR solutions and chemistry.
...more
Textile chemistry
2018-08-30
Color Solutions International, a member of the DyStar® Group, has issued their COLOR ANALYSIS report for Spring/Summer 2020.
...more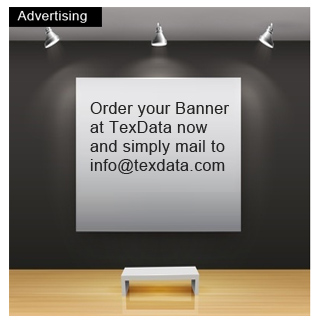 Older News

Textile chemistry
2018-07-25
Huntsman Textile Effects has extended the HIGH IQ® performance assurance scheme to help mills, brands and retailers meet consumer demand for garments and accessories with built-in sun protection. HIGH IQ® SUN PROTECT provides an Ultraviolet Protection Factor (UPF) of up to 50 and above, providing the wearer with the highest level of protection for the lifetime of the garment.
...more
Textile chemistry
2018-07-20
Covestro has developed new products under the INSQIN® brand that enable the effective waterproof and breathable coating of textiles using waterborne technology. The new coating is applied in a two-layer system using newly developed polyurethane dispersion products Impraperm® DL 5249 and Impraperm® DL 5310.
...more
Textile chemistry
2018-07-16
Archroma, a global leader in color and specialty chemicals towards sustainable solutions, today announced collaboration with Ternua, an outdoor brand with a strong connection to nature.
...more
News Archive