Textile chemistry
2013-05-17
Clariant will be present at "Denim by Premiere Vision" (DPV) in Paris, 22-23 May 2013, demonstrating once more the company's unique talent for designing ever more innovative and technically eco-advanced solutions for the denim industry.
Textile chemistry
2013-05-13
BASF plans to begin production of 1,4-butanediol based on renewable feedstock (renewable BDO) using the patented process of Genomatica, San Diego, California. The one-step fermentation process is based on sugars as a renewable feedstock. The companies have agreed not to disclose financial details of the agreement.
Textile chemistry
2013-04-11
Clariant launches a revamped website for its Business Unit Textiles Chemicals to offer users quicker and more efficient access to advanced and reliable solutions and expertise.
Textile chemistry
2013-03-26
Bayer has appointed Dr. Markus Steilemann (42) as the new head of its Polycarbonates business unit. He succeeds Michael Koenig, who will join the Board of Management of Bayer AG on April 1, 2013. At the same time, Steilemann will become a member of the Executive Committee of Bayer MaterialScience.
Textile chemistry
2013-03-25
For the third year in succession EMS-CHEMIE received the «GM Supplier of the Year» award. With this coveted award, General Motors (GM) recognises its best suppliers throughout the world.
Textile chemistry
2013-05-13
The Textile Effects division of Huntsman Corporation (HYSE: HUN) today announced it has obtained a judgment from the Intermediate People's Court in Shanghai, China, against Shanghai Colva Dyestuff Industry Co., Ltd. ("Colva"), a manufacturer of textile dyes and intermediates in China, for infringing Chinese Patent No. ZL00106403.7 belonging to Huntsman.
Textile chemistry
2013-05-02
Clariant, a world leader in Specialty Chemicals, and SK Capital, a private investment firm with a disciplined focus on the specialty materials, chemicals and healthcare sectors, provided an update on the separation process of Textile Chemicals, Paper Specialties and Emulsions. Clariant announced that it agreed to sell the three businesses to SK Capital on 27 December 2012.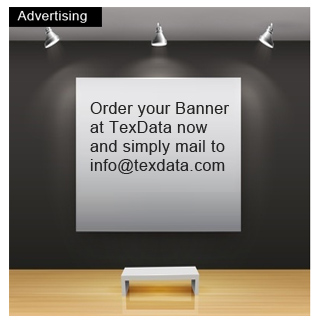 Older News

Textile chemistry
2013-03-18
BASF will re-shape its Leather and Textile Chemicals business with increased focus on the growing Asia Pacific region and high value-adding applications such as applications for the leather automotive industry and premium textile articles. The global R&D activities for both businesses will be established in Shanghai, China.
Textile chemistry
2013-03-11
The EMS Group, globally active in the business areas High Performance Polymers and Specialty Chemicals and with its companies combined in EMS-CHEMIE HOLDING AG, will take complete control of the EFTEC automotive supply business in Central and Eastern Europe.
Textile chemistry
2013-02-08
Huntsman Textile Effects Launches AVITERA® Light Red SE for Pale Shades with Highest Light Fastness
News Archive