Yarn & Fiber
2017-08-17
Indorama Ventures Public Company Limited (IVL), a global chemical producer, has announced that it has entered into an agreement to acquire DuraFiber Technologies México Operations, S. A. DE C. V. (DFT), a leading Mexican producer of durable technical textiles for industrial, tire reinforcement, and specialty applications globally.
...more
Yarn & Fiber
2017-08-17
Professor Radermacher, of Ulm University (DE), Head of the Forschungsinstitut für anwendungsorientierte Wissensverarbeitung (Research Institute for Application-oriented Knowledge Processing), Member of the Club of Rome, will address the subject of "Globalisation, Sustainability, Future – is there still hope for us?"
...more
Yarn & Fiber
2017-08-02
From 13th to 15th September 2017 the 56th DORNBIRN MAN-MADE FIBERS CONGRESS (DORNBIRN-MFC) will again 'Communicating the Future of Man-made Fibers'. Each year, the Dornbirn-MFC is host to more than 700 participants from more than 30 nations (80% from Europe, 15% from Asia, and 5% from America). Incoming registrations seem to suggest that the number of participants will even be slightly higher in 2017.
...more
Yarn & Fiber
2017-07-17
Noble Biomaterials, Inc., a global leader in odor elimination and smart fabric technology solutions, will introduce a range of high-performance textiles made with XT2 ® anti-odor technology this week at Texworld.
...more
Yarn & Fiber
2017-07-15
Teijin Aramid announced it is going to expand its aramid production capacity for its Twaron super fiber. It will invest in new spinning technology at the Twaron facility in Emmen, the Netherlands, starting up in the first quarter of 2019.
...more
Yarn & Fiber
2017-08-17
Kelheim Fibres was pleased to claim the Recognition Award in the Responsible-Care-Competition 2017 of the Bavarian branch of VCI (Association of the Chemical Industry e.V.) for its integrated product policy.
...more
Yarn & Fiber
2017-07-25
INVISTA's CORDURA® brand is debuting a series of product collaborations and new fabric technologies – from engineered fabrics to performance naturals – that are dedicated to helping consumers Live Durable™ at Outdoor Retailer Summer Market (Booth #39212). The new innovations are in support of its latest brand campaign, building on the brand's durable 50-year heritage and underscoring its commitment to developing varying degrees of groundbreaking durable fiber and fabric technologies.
...more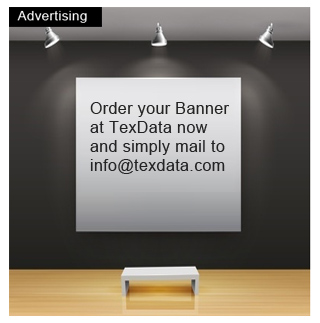 Older News

Yarn & Fiber
2017-06-22
Numerous important goals were reached at Radici Chimica SpA in Novara, a strategic RadiciGroup company with over 300 employees and the producer of chemical intermediates and PA 6.6 polymers used as raw materials for the realization of a variety of products in the plastics and synthetic fibres industries.
...more
Yarn & Fiber
2017-06-21
AMSilk GmbH, the world´s first industrial supplier of synthetic silk biopolymers, today announced that its quality management system for the first time has received certification according to DIN EN ISO 13485:2016 by the TÜV Süd.
...more
Yarn & Fiber
2017-06-20
Asia's yarn and fibre market is going through a period of substantial change at present, and Yarn Expo is at the heart of it all. The leading trade platform in the region will more than double in size this October, expecting its exhibition space to expand by 115% as more companies recognise its effectiveness to mirror the latest industry trends as well as attract a truly global audience: last year's autumn edition drew trade buyers from 77 countries & regions. Around 400 companies, up from 319 last year, are predicted to exhibit this edition.
...more
News Archive