Yarn & Fiber
2017-04-25
PHP Fibers, one of the globally leading producers in the area of high-tenacity filament yarns, will present its broad portfolio of technical Polyamide and Polyester filament yarns at Techtextil (Hall 4.1, Booth D21). The focus this year will be on Enka® TecTape Hybrid Roving and technical filament yarns based on bio-polymers.
...more
Yarn & Fiber
2017-04-27
The Teijin Group announced that its core aramid-fibers business Teijin Aramid Opening a new window, and fiber and products converting business Teijin Frontier Co., Ltd Opening a new window will exhibit at Techtextil, an international trade fair for technical textiles and nonwovens to be held at Messe Frankfurt in Frankfurt, Germany from May 9 to 12.
...more
Yarn & Fiber
2017-04-20
The Lenzing group, leading in the production of botanic cellulose fibers, set up its first independent sales and marketing office in Istanbul on Wednesday, 19 April 2017. Greater proximity to customers and being present in one of the most important textile markets in the world played a key role in this decision.
...more
Yarn & Fiber
2017-04-13
The Woolmark Company is proud to announce renowned actor Shravan Reddy as it latest ambassador for Australian wool in India, announced at India Fashion Forum 2017. After winning hearts for his varied portrayals on the small screen in Dosti, Yaariyan, Manmarziyan and Krishnadasi, Reddy will play a key role in representing the global authority on wool as it champions the fibre's place in the activewear market.
...more
Yarn & Fiber
2017-04-07
Yarn Expo Spring concluded its 2017 edition last month with high satisfaction from both exhibitors and buyers. Held from 15 – 17 March at the National Exhibition and Convention Center (Shanghai), the fair attracted 22,579 visitors from 94 countries and regions (2016: 20,527, 77 countries and regions) to source a large variety of yarn and fibre products brought by a total of 393 exhibitors from 12 countries and regions (2016: 309, 11 countries and regions), a 10% and 27% increase, respectively. The top 10 overseas visitor countries and regions were Australia, Hong Kong, India, Indonesia, Japan, Korea, Russia, Taiwan, the UK and the US.
...more
Yarn & Fiber
2017-04-12
The broad range of types of products and application areas is, according to its own statement, the winning formula of Techtextil, the leading international trade fair for technical textiles and nonwovens. The Bavarian viscose speciality fibres manufacturer Kelheim Fibres offers a solid basis for both of these: their exceptionally wide spectrum of the most varied functional fibre products is the perfect raw material for a whole range of technical applications, from nonwovens applications to functional apparel, and from sportswear to filtration.
...more
Yarn & Fiber
2017-03-27
On January 26, 2017, Thai Toray Synthetics (TTS) Bangkok Factory celebrated fifty years of operation. A grand celebration with more than 700 participants was held on January 25 at Rama Gardens Hotel Bangkok to mark this occasion.
...more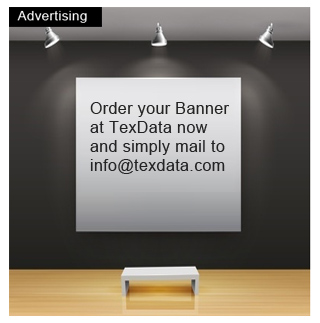 Older News

Yarn & Fiber
2017-03-02
ELG Carbon Fibre, a market leader in recycled carbon fibre products, is taking a prominent role in a project to develop a novel composite bogie frame for use in rail vehicles. The project, for which the UK's RSSB (Rail Safety Standards Board) has awarded a grant of £1.25M, aims to both reduce weight and optimise vertical and transverse stiffness in order to decrease vehicle operating costs, infrastructure damage and environmental impact.
...more
Yarn & Fiber
2017-02-23
Lenzing Viscose® and Lenzing Modal® fibers including all their product families were awarded the Biobased Product Label granted by the U.S. Department of Agriculture (USDA). The prestigious certification is further proof that all standard types of fibers produced by Lenzing are fully derived from the natural and renewable raw material wood.
...more
Yarn & Fiber
2017-02-23
DSM Dyneema, the inventor and manufacturer of Dyneema®, the world's strongest fiber, has prevailed after a long-lasting challenge in Israel of one of its key patents. An Israeli firm — the publicly held FMS Enterprises Migun Ltd. of Tel Aviv — had been trying to prevent the issuance of this patent through a series of opposition proceedings and appeals.
...more
News Archive