Yarn & Fiber
2018-05-24
This morning, the coaches of the RadiciGroup Ski Club were presented with a new 100% nylon gilet, made by RadiciGroup with the collaboration of the companies in its 100% European production chain. The gilet will be worn in the future by all RadiciGroup Ski Club athletes. This monomaterial garment was developed within an ecodesign framework and can, therefore, be easily recycled mechanically at the end of its life, thus becoming a secondary raw plastic material to be used for technical and industrial applications.
...more
Yarn & Fiber
2018-05-24
Yarn Expo Autumn joins Intertextile Shanghai Apparel Fabrics and two other international textile fairs in being held earlier this year. The 27 – 29 September event is expected to attract over 500 exhibitors to Shanghai's National Exhibition and Convention Center.
...more
Yarn & Fiber
2018-05-17
The Munich Fabric Spring ('Münchner Stoff Frühling', MSF), an annual event celebrating interior design and textiles, took place this year from 16-19 March, with Trevira CS® as one of its sponsors. At the event, the public accolade for most attractive CS collection went to velour product 'Duet' by British editor Holland & Sherry. Congratulations!
...more
Yarn & Fiber
2018-05-09
Trevira GmbH's owner Indorama Ventures has approved various large projects at the Guben site, which will be of enormous importance for the entire company.
...more
Yarn & Fiber
2018-04-23
Beaulieu Yarns, the global supplier of high-quality synthetic polyamide and polypropylene yarns, now offers sustainable versions of all its polyamide (PA6) yarns for carpets for residential and commercial use, including automotive. The EqoBalance® family of "biomass-balance" yarns is being launched at Domotex 2018, held on January 12-15 in Hannover, Germany. Beaulieu Yarns is on Stand B56 in Hall 11.
...more
Yarn & Fiber
2018-05-14
Royal DSM, a global science-based company active in health, nutrition, materials, today announced to increase its production capacity for Dyneema®, the world's strongest fiberTM. Strong demand for both Dyneema® UD (Uni-Directional laminate) and Dyneema® fiber is prompting this increase. Financial details will not be disclosed.
...more
Yarn & Fiber
2018-04-16
Tomorrow, the Salone del Mobile design and furnishings exhibition opens its doors in Milan, the world's design capital. Taking place concurrently in the heart of the city is the highly regarded "FuoriSalone", with its many events and opportunities to talk about ideas, projects and solutions for the furnishings industry.
...more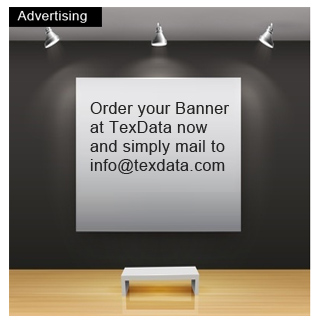 Older News

Yarn & Fiber
2018-04-05
The new short documentary 'The Quest for the Ultimate Dome Tent' features Jotaro Yoshida, the founder and designer of Locus Gear. His Djedi Dome tent is a result of four years of development, making it one of the first commercially available dome tents made from waterproof-breathable Dyneema® Composite Fabric.
...more
Yarn & Fiber
2018-03-29
Recently, at the trade fair Mecspe in Parma, Italy (22 -24 March), RadiciGroup had the opportunity to present its experience in the area of sustainability during the series of meetings, Circular Economy Arena 4.0.
...more
Yarn & Fiber
2018-03-22
On the occasion of World Water Day, an annual event celebrated on 22 March, RadiciGroup and Geogreen want to draw special attention to some of the good practices that have become part of their everyday corporate life. Conserving water is one of the cornerstones of how their production and power plants operate. With every passing day, the two enterprises are setting increasingly more ambitious goals for consumption reduction, recycling and protecting biodiversity.
...more
News Archive