Yarn & Fiber
2018-08-09
The Lenzing Group generated solid results in a challenging market environment in the first half of 2018. The decline in revenue and earnings compared with the first half of the previous year, which was the best half-year in the company's history, was based on a mix of volatile prices for standard viscose and price increases for key raw materials, coupled with currency effects.
...more
Yarn & Fiber
2018-08-02
The Woolmark Company and leading sports brand adidas have announced the 10 finalists for the inaugural Woolmark Performance Challenge. The Woolmark Performance Challenge is a new annual competition for tertiary students aimed at pushing the limits of product innovation and is set to kick-start the career of the eventual winner. In its first year the award attracted 510 student registrations from 58 universities from across Europe and North America.
...more
Yarn & Fiber
2018-08-02
Trevira, one of the market leaders in polyester yarn manufacture, and the development services company imat-uve have together achieved a milestone in textiles design: the use of 3D flat knitting technology for automotive interiors. In a jointly developed process that unites innovative yarn technologies with cutting-edge connection and finishing techniques, Trevira and imat-uve have found a way of producing anatomically contoured seat covers and trim components for vehicle interiors.
...more
Yarn & Fiber
2018-08-02
RadiciGroup is committed to continuously enlarge its products portfolio and capacities for the benefit and support of its valued business partners. Due to the growing of its global businesses and the aim to provide the most efficient and cost-effective services possible, RadiciGroup Comfort Fibres Business Area is delighted to announce a Yarn Twisting capacity expansion in its manufacturing facility at SC Yarnea srl Savinesti (Romania).
...more
Yarn & Fiber
2018-08-01
Ascend Performance Materials, the largest global fully integrated producer of nylon 6,6 resin, announced today the purchase of Britannia Techno Polymer (BTP), an engineering plastics compounder based in the Netherlands. The acquisition provides Ascend with a leading engineering plastics manufacturing base in Europe and an expansion to its growing portfolio of proprietary compounds.
...more
Yarn & Fiber
2018-08-16
Teijin Frontier (U.S.A.), Inc., a subsidiary of Teijin Frontier Co., Ltd. Opening a new window, the Teijin Group's fiber and products converting company, announced today that it will open a showroom at its U.S. head office in New York City displaying products designed for the U.S. market.
...more
Yarn & Fiber
2018-07-23
The project "Bio-degradable wet toilet tissue with the viscose speciality fibre VILOFT®" from the Bavarian viscose fibre manufacturer Kelheim Fibres has been awarded the Lighthouse by the Bavarian Environmental Cluster.
...more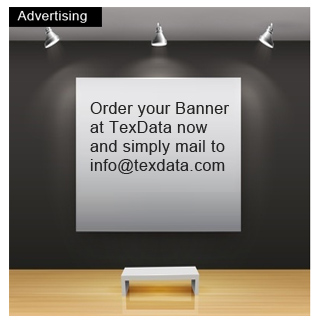 Older News

Yarn & Fiber
2018-06-27
The new national government-organised China International Import Expo (CIIE), to be held at the National Exhibition and Convention Center in November, has necessitated the need for long-term renovation of halls at the fairground, requiring Yarn Expo Autumn 2018 to be held one month later, and concurrent with ITMA ASIA + CITME, from 15 – 17 October.
...more
Yarn & Fiber
2018-06-21
Beaulieu International Group (B.I.G.) today announced the results of its global multimodal logistics platform which uses waterway transport to reduce its dependency on truck transport. This successful programme reduced the company's container transport-related CO2 emissions by 36% in 2017 and is scheduled to achieve a further 55% reduction in the coming years.
...more
Yarn & Fiber
2018-06-18
Teijin Limited commemorated the 100th anniversary of its establishment as a company on June 17. As it looks back over its century of history, Teijin is also taking the opportunity to look toward the next hundred years, unveiling a new global message of FUTURE NAVIGATION as it pursues its long-term vision of aiming to be an enterprise that supports the society of the future.
...more
News Archive