Yarn & Fiber
2017-10-12
More than 45 renowned textile, apparel and retail companies—including major brands such as adidas, Dibella, Eileen Fisher, Gap Inc., H&M, IKEA, Lindex, MetaWear, Target and Timberland—have committed or are supporting an increase in their use of Recycled Polyester (rPET) by at least 25% by 2020, it was announced today at Textile Exchange's annual Textile Sustainability Conference, where more than 500 textile and apparel leaders have come together to discuss the most important sustainability issues facing the industry.
...more
Yarn & Fiber
2017-10-12
Cotton is not only a fibre for the textile industry. Its sphere of influence goes much further: it is an essential economic factor for many farmers and workers in developing countries. Lately, the International Cotton Advisory Committee (ICAC), Washington, presented the results of a recent assessment of the number of people employed in the cotton sector. In its estimates for employment in cotton growing in the 2015/16 season, the ICAC assumes around 200 million people.
...more
Yarn & Fiber
2017-10-12
At an exclusive event in Paris, the Lenzing Group launched a new product: TENCEL™ Luxe. The TENCEL™ Luxe branded lyocell filament is another key milestone in the implementation of the company's sCore TEN strategy and the first time that Lenzing enters the filament market. It will further support Lenzing's shift to become a true speciality player in the botanic materials market derived from sustainable wood sources.
...more
Yarn & Fiber
2017-10-11
The long-awaited Yarn Expo Autumn will be held again in Shanghai from 11 – 13 October, welcoming thousands of industry players who are looking for quality yarn and fibre products from China, Asia and elsewhere. As an effective and highly praised platform for reflecting the latest industry trends and attracting worldwide buyers, Yarn Expo has been growing in popularity every year, with the number of exhibitors increasing to around 493 this edition, up from 319 last year. The exhibition space will also expand by 115%, allowing suppliers to showcase more of their products to visitors.
...more
Yarn & Fiber
2017-10-05
As of September 01, 2017, PHP Fibers took over the Breathair® activities by Toyobo Europe GmbH in Europe. Breathair® is a complex and three-dimensional fiber structure used in upholstery materials.
...more
Yarn & Fiber
2017-10-08
Teijin Limited announced today that Teijin Frontier Co., Ltd. Opening a new window, the Teijin group's fiber-product converting company, and Nantong Teijin Co., Ltd. Opening a new window, the group's textile manufacturing and sales company based in Nantong, China, will participate in Intertextile Shanghai Apparel Fabrics–Autumn Edition 2017, one of the world's biggest and most comprehensive exhibitions of apparel fabric and accessories. The show will be held at the National Exhibition and Convention Center in Shanghai from October 11 to 13.
...more
Yarn & Fiber
2017-10-06
The RadiciGroup 2016 Sustainability Report has been officially released. The document – available in Italian and English – reports on the objectives and goals achieved by the Group in the field of economic, environmental and social sustainability, sets new challenges for the organization and communicates its performance to all stakeholders in a transparent way.
...more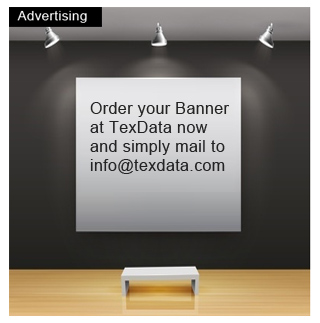 Older News

Yarn & Fiber
2017-09-29
Yarns of good and consistent quality are a must for the textile processing industry. Rieter Com4® yarns meet this requirement, and have been doing so for 20 years. The yarns can be processed perfectly and are the basis for high quality products.
...more
Yarn & Fiber
2017-09-29
AMSilk GmbH, the world's first industrial supplier of synthetic silk biopolymers, will be a participant in this year's SynBioBeta 2017 in San Francisco. AMSilk CEO Jens Klein has been selected as one of the featured speakers at this year's event, where he will present the manifold field of applications enabled by AMSilk's silk biopolymers.
...more
Yarn & Fiber
2017-09-29
RadiciGroup partners with the Politecnico di Milano to organize a "Sportswear Design" workshop course for the Master's Programme "Design for the Fashion System". In Milan, a "Sportswear Design" workshop course, organized as part of the Master's Programmein "Design for the Fashion System" has recently started at the technical university Politecnico di Milano.
...more
News Archive