Business
2017-06-21
AMSilk GmbH, the world´s first industrial supplier of synthetic silk biopolymers, today announced that its quality management system for the first time has received certification according to DIN EN ISO 13485:2016 by the TÜV Süd.
...more
Business
2017-06-15
As markets tighten, ever-changing consumer demands and competitive pressures intensify, driving efficiency and keeping teams up and running has never been more important. Gerber has a long history of providing industry leading service and support after the initial sale of their automation solution and software products. The addition of Brandy Moore to the team will ensure the level of excellence customers expect from Gerber is maintained.
...more
Business
2017-06-09
The German VDTF association of textile finishing specialists has named Monforts Senior Consultant Kurt van Wersch as an honorary member during its 11th colloquium in Leipzig, taking place every two years and attended by its approximate 200 members.
...more
Business
2017-05-11
Anniversary Edition boosts clearer sales to early milestone. The world-leading USTER® QUANTUM 3 generation of yarn clearers is set to reach a notable milestone in the autumn months, when the one millionth unit will be produced at USTER headquarters in Switzerland. The market success of the clearer has been accelerated by the launch of the latest version of the USTER® QUANTUM 3, which offers new features targeting intelligent quality management at specific fashion-oriented applications.
...more
Business
2017-05-09
Itema, the world's largest privately held provider of advanced weaving solutions, including best-in-class weaving machines, spare parts and integrated services, finalized the agreements to acquire 61% of shares in Lamiflex, leading supplier of technical composite products, and a minority stake in NoeCha, provider of high-tech, wide-format printing solutions.
...more
Business
2017-05-09
2017 has started off on a positive note for Italian textile machinery manufacturers. For the first quarter, orders have increased both in Italy and abroad. ACIMIT president Raffaella Carabelli: "Orders for the start of 2017 confirm a positive trend in major foreign markets, and a climate of trust for Italy's textile industry that is on the upswing."
...more
Business
2017-04-05
At the 126th annual general meeting of Rieter Holding Ltd., today 489 shareholders, who represent 64% of the share capital, participated. In light of the good financial position of the company and the solid result for 2016 a dividend of 5.00 CHF per share was approved. The shareholders approved the proposed maximum total amounts of the remuneration of the members of the Board of Directors and of the Group Executive Committee for the fiscal year 2018.
...more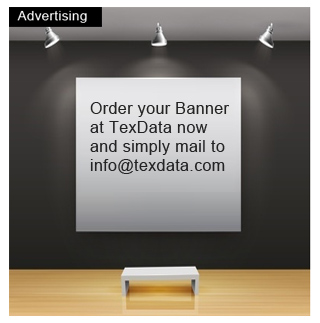 Older News

Business
2016-12-09
Huntsman Textile Effects announced that it has entered into a partnership and collaboration agreement with Viyellatex Group. This agreement reinforces the recognition of Huntsman as a preferred supplier of Viyellatex Group. Under this agreement, Huntsman will support Viyellatex's mills to streamline operations and optimize processes, train technical staff, and make recommendations to help improve yield and productivity.
...more
Business
2016-11-30
Oerlikon Barmag Huitong Engineering to deliver a polycondensation system to well-known Chinese filament yarn manufacturer.
...more
Business
2016-11-22
According to estimates from Business Wire, the demand for airbags will increase by 5 percent annually over the next five years. To date, airbags have been predominantly manufactured using polyamide 6.6 yarns. However, there is a noticeable trend with these challenging industrial filament yarns towards polyester.
...more
News Archive