Business
2017-04-04
Lectra empowers airbag cushion suppliers with the flexibility to scale up their manufacturing footprint expanding the range of FocusQuantum® with upgradeable laser cutter for multi-ply airbag fabric.
...more
Business
2017-04-05
At the 126th annual general meeting of Rieter Holding Ltd., today 489 shareholders, who represent 64% of the share capital, participated. In light of the good financial position of the company and the solid result for 2016 a dividend of 5.00 CHF per share was approved. The shareholders approved the proposed maximum total amounts of the remuneration of the members of the Board of Directors and of the Group Executive Committee for the fiscal year 2018.
...more
Business
2017-02-02
With effect from February 1, 2017, Reifenhäuser Maschinenfabrik and Dietze+Schell Maschinenfabrik consolidate their activities in the niche markets monofilaments, strapping tapes and artificial turf.
...more
Business
2017-02-01
The Rieter Group achieved an order intake of CHF 905.2 million in the 2016 financial year. This represents an increase of 13% compared to the previous year (CHF +103.6 million). Sales amounted to CHF 945.0 million (2015: CHF 1 036.8 million) and as expected were 9% down on the previous year.
...more
Business
2016-12-09
Huntsman Textile Effects announced that it has entered into a partnership and collaboration agreement with Viyellatex Group. This agreement reinforces the recognition of Huntsman as a preferred supplier of Viyellatex Group. Under this agreement, Huntsman will support Viyellatex's mills to streamline operations and optimize processes, train technical staff, and make recommendations to help improve yield and productivity.
...more
Business
2016-11-30
Oerlikon Barmag Huitong Engineering to deliver a polycondensation system to well-known Chinese filament yarn manufacturer.
...more
Business
2016-11-22
According to estimates from Business Wire, the demand for airbags will increase by 5 percent annually over the next five years. To date, airbags have been predominantly manufactured using polyamide 6.6 yarns. However, there is a noticeable trend with these challenging industrial filament yarns towards polyester.
...more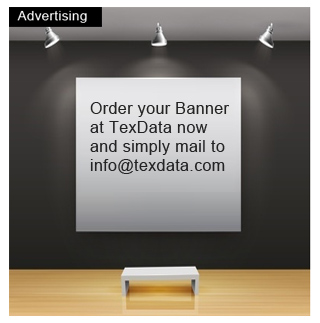 Older News

Business
2016-09-22
With effect from 20 September 2016, the former Montex Maschinenfabrik Ges.m.b.H in St. Stefan near Klagenfurt, Austria has been renamed "Montex Maschinenfabrik, Zweigniederlassung der A. Monforts Textilmaschinen GmbH & Co. KG, Deutschland". The company had been an independent business since 1982, and with this change in the legal form is now becoming more closely associated with the long-established Mönchengladbach-based company, A. Monforts Textilmaschinen.
...more
Business
2016-09-15
The relevance and strategic importance of Bangladesh for the textile sector has emerged as undeniable during the years. Located between South and Southeast Asia, it is a key gateway for global supply chains and production networks, with strong figures proving it to be the world's second largest manufacturer of denim products.
...more
Business
2016-09-15
The EU's free trade agreement with Vietnam will boost European growth and job creation in the retail sector, as well as the development of Vietnam, according to EU trade negotiators, experts and business leaders. Speaking at an event by the Mission of Vietnam to the EU and BusinessEurope on 14 September in Brussels, the chief negotiators and ambassadors from both sides were joined by leading EU trade association representatives in urging for the speedy ratification and entry into force of the agreement.
...more
News Archive