Exhibitions & Events
2017-04-05
From textile-based fascia panels over the Bosporus to the German Future Prize 2016 for carbon concrete and the highest glass-fibre membrane project in the world. The forthcoming Techtextil trade fair (9 to 12 May 2017) brings together all these threads featuring the latest innovations in construction.
...more
Exhibitions & Events
2017-01-23
Under the Industrial 4.0 wave, traditional manufacturing industries turn to adopt highly automated production mode to enhance efficiency. YiwuTex 2017, closely following the textile development trend, will for the first time present a smart and digitalized production line of hosiery and seamless underwear. Besides the demonstration of intelligent and efficient textile technology, the show will also present three seminars to help enterprises touch the industry information frontier.
...more
Exhibitions & Events
2017-01-20
1,200 international and national fashion exhibitors are presenting new trends and tendencies for fall/winter 2017/18 at CHIC Shanghai. The largest fashion trade show in Asia is expecting over 100,000 trade visitors from all over China but also from further nations. CHIC takes over the role of a mediator to assist between fashion industry and fashion trade. CHIC is considered as the bridge into the Chinese consumer market.
...more
Exhibitions & Events
2017-01-16
The 2017 Dhaka Int'l Textile & Garment Machinery Exhibition (DTG), the largest-ever trade fair of its kind in Bangladesh, will run February 23-26 at Bangabandhu International Conference Centre (BICC).
...more
Exhibitions & Events
2017-01-04
Yarn Expo has increased in stature in the global yarn and fibre market over recent years, and as such, is expected to feature more exhibitors at its next edition. The 2017 spring edition of Yarn Expo will be held from 15 – 17 March in hall 5.1 of the National Exhibition and Convention Center (Shanghai), and its scale is expected to jump by 20%, occupying 18,000 sqm (2016: 15,000 sqm), to accommodate the increase in exhibitor participation.
...more
Exhibitions & Events
2016-12-16
The finalists for the 2017 Carpet Design Awards have been chosen. On 24 November, a jury of design and carpet industry experts shortlisted a total of 24 carpet creations in eight categories.
...more
Exhibitions & Events
2016-11-23
Textile market is facing acute competition, including technology content in the development of products and machinery could help enterprises to stand out from their competitors.The 18th YiwuTex will be once again grandly held at Yiwu International Expo Centre from 13-15 June 2017 with a new focus on healthcare textiles, innovative yarn and its applications.
...more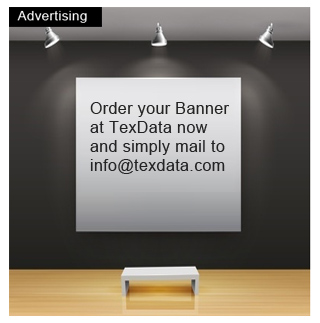 Older News

Exhibitions & Events
2016-11-13
More than 5,000 visitors, buyers from over 46 countries in the world, 55 exhibitors from 15 countries covering the entire denim value chain, a focus on Natural Denim and discussions on the future of the sector: a huge success for the 5th Bangladesh Denim Expo.
...more
Exhibitions & Events
2016-10-21
This year marks a new milestone for the fifth ITMA ASIA + CITME 2016 exhibition when it opens today with the largest show in the series since its inception. A total of 1,673 exhibitors from 28 countries and economies are showcasing a wide array of machinery and solutions to an expected visitorship of around 100,000 during the five-day exhibition.
...more
Exhibitions & Events
2016-10-19
The organizers of CHIC Autumn expressed their full satisfaction with an increase of 15 % in visitors compared to CHIC Autumn last year. In total 65,714 visitors attended CHIC. The visitors' structure shows the different sectors such as shopping malls, department stores, boutiques, e-commerce platforms, outlets
...more
News Archive