Weaving
2017-10-08
Represented in the Indian textile market since 1947 and established with a company-owned liaison office in India since 1996, Stäubli has been an important supplier to numerous local weaving mills for decades. Stäubli machines incorporate state-of-the-art technology and stand out by virtue of their impressive service life, simple maintenance, and easy integration.
...more
Weaving
2017-09-26
Santex Rimar Group is proud to present the second FUTURE ILE ROAD event to underline its commitment to the textile industry development. The event drivers are research, dialogue and intercultural cooperation, open innovation and new technology implementation.
...more
Weaving
2017-09-12
Itema, the largest privately-owned manufacturer of best-in-class weaving machines, spare parts and services, is exhibiting at Techtextil India (Hall 6 – C109) from September 13th to 15th at the Bombay Convention & Exhibition Centre in Mumbai.
...more
Weaving
2017-09-08
Picanol India will be exhibiting for the fourth time at the bi-annual Techtextil-trade fair in Mumbai from 13 till 15 September 2017. Techtextil is the leading international trade fair for Technical Textiles, and the world's most important centralized marketing and sourcing platform for users and manufacturers of technical textiles.
...more
Weaving
2017-08-25
In line with the previously announced forecast, the Picanol Group (Euronext: PIC) realized a consolidated turnover of 364.7 million euros in the first half of 2017, an increase of 11% compared to 329.7 million euros in the first half of 2016.
...more
Weaving
2017-08-09
The denim business is as lucrative as it is varied. Generally, there are three market segments: fashion/premium, genuine/standard and commodity. In the fashion denim business, producers have come to rely primarily on KARL MAYER ROTAL for their warp preparation operations. This Italian subsidiary of KARL MAYER has developed the PRODYE-S indigo dyeing machine to cater for the stylish jeans collections of well-known brand manufacturers, and has thus become a world leader.
...more
Weaving
2017-08-03
After starting in a small workshop in 1892, Stäubli has developed into a leading industrial partner for high-quality mechatronic solutions and technologies. With three dedicated activities – Connectors, Robotics and Textile – Stäubli is valued by industrial customers worldwide for its high-quality products and cutting-edge technologies.
...more
Weaving
2017-07-12
Over the past few years, Techtextil and Texprocess have established themselves as leading trade fairs for technical textiles, nonwovens and for processing textile materials ─ including on an international level. And the number of over 47,500 visitors from a total of 114 countries in 2017 shows that the popularity is continuing to rise. Groz-Beckert can only confirm this development – more visitors than ever where welcomed at the stand at the Frankfurt exhibition center this year from 9 - 12 May.
...more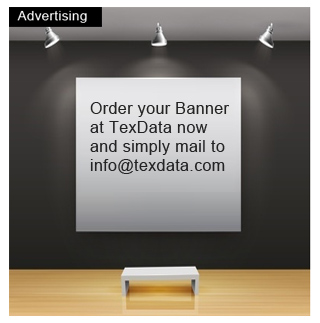 Older News

Weaving
2017-05-09
Itema, the world's largest privately held provider of advanced weaving solutions, including best-in-class weaving machines, spare parts and integrated services, finalized the agreements to acquire 61% of shares in Lamiflex, leading supplier of technical composite products, and a minority stake in NoeCha, provider of high-tech, wide-format printing solutions.
...more
Weaving
2017-05-06
Itema is registering an upward trend in inquiries for advanced weaving machines from weavers of technical fabrics, as well as in requirements to weave increasingly innovative styles and yarns from customers. The Swiss-Italian technology major with over 180 years of combined expertise from the merger of three historic brands, such as Sulzer, Somet and Vamatex, expects that this trend will continue for the foreseeable future and is catering more to this particular and very demanding segment of the textiles market worldwide.
...more
Weaving
2017-04-26
VANDEWIELE, the leading supplier of carpet and velvet weaving machines, tufting systems and textile accessories, will show its latest developments of textile products and related machinery.
...more
News Archive